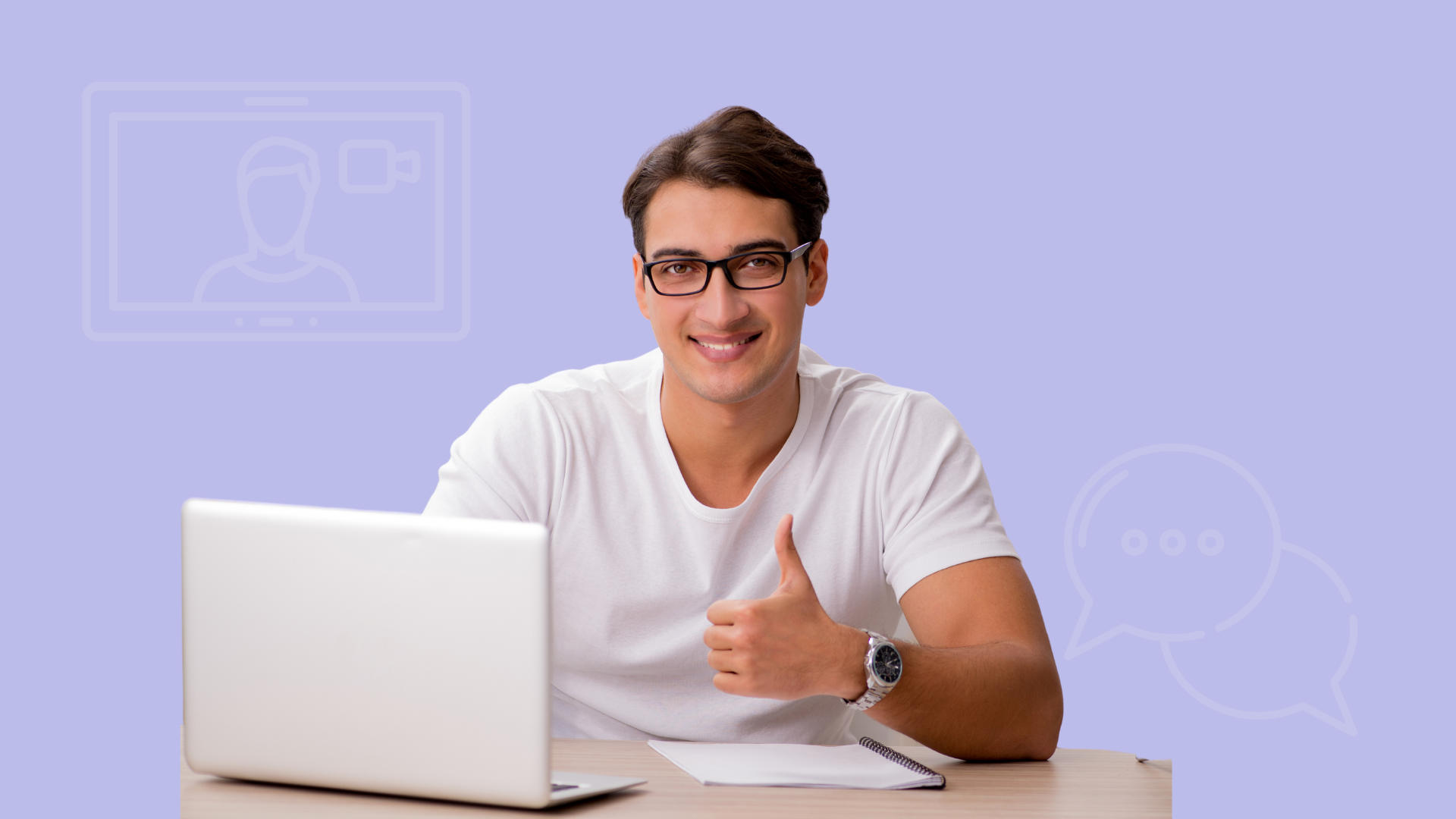 The era of the CV, which we thought was foolproof, is now showing its many limits when it comes to recruiting the best candidates. And yes, soft skills and personality are now an integral part of a candidate's profile and are key factors in their job and interview success. If you're looking for a job and need to do a deferred video interview, here are some tips for successfully completing this crucial step in the recruitment process.
What is a pre-recorded video interview?
A pre-recorded video interview is an online recruitment method that allows you to answer interview questions at any time best suited to you, rather than participating in a scheduled live interview with a recruiter.
But how does it actually work? Generally, if you are selected, you will receive a link to access and take the interview. You take the interview by recording your answers to the questions in the format requested (video, audio, text, MCQ), then submit them to be reviewed by the recruiter. Note that depending on which pre-recorded video interview tool is used, you can re-do your answers until you are completely satisfied with your answer. This is the case for Smart Interview, for example.
The are many advantages of a pre-recorded video interview. You can complete the interview at a suitable time, eliminating agenda conflicts between you and the recruiter, and limiting time-consuming travel, allowing you and the recruiter to save time and have flexibility. The pre-recorded video interview is also a great way to present yourself differently and bring originality to your application.
How to Succeed in Your Pre-recorded Video Interview
1. Prepare as if you are taking a face-to-face interview
Although the interview is recorded and you can answer each question at your own pace, it is important to prepare for it like an in-person interview. Learn about the company and the position, think about common interview questions, and take time to prepare your answers. If you're not used to being interviewed, you can practice answering the questions in front of a mirror or camera to improve your body language and diction.
2. Check your equipment and environment
Before you begin, ensure the devices you use for the interview are in good working order. Check the quality of your webcam, microphone and internet connection. Choose a quiet, well-lit location with a plain background to record your interview. Avoid distractions, such as children or pets, and make sure you won't be interrupted while recording.
3. Take care of your appearance
Your appearance is important during a video interview even if you're not face-to-face with a recruiter. Dress professionally and make sure you are clean and neat. Avoid shiny clothes or patterns that can distract the recruiter from your answer. Avoid colours that are too bright or too dark, which may not render well on the screen.
4. Be clear and concise in your answers
During a pre-recorded video interview, it can be easy to get carried away and talk too long. Keep an eye on the question's maximum time limit and try to answer each question clearly and concisely, focusing on the important points. Remember to give evidence to back up your points, but avoid going off-topic or talking about things that aren't relevant to the question or the interview. Keep in mind that recruiters may have a lot of candidates to assess and they need time to review them all.
5. Bring out your personality
Although a pre-recorded video interview is more formal than other types of interviews, it is still essential to showcase your personality. Try to smile and be enthusiastic, even if you're a little nervous. Show your interest in the company and the position, and feel free to share examples of previous experiences or projects you've done.
In conclusion, to successfully complete a pre-recorded video interview, it is important to prepare thoroughly, check your devices and surroundings, take care of your appearance, answer concisely and clearly, and showcase your personality. By following these tips, you can confidently approach the interview and maximise your chances of landing the job. Remember that pre-recorded video interviews can be a key step in the recruitment process, and it's important to approach them with the same rigour and professionalism as you would in an in-person interview.