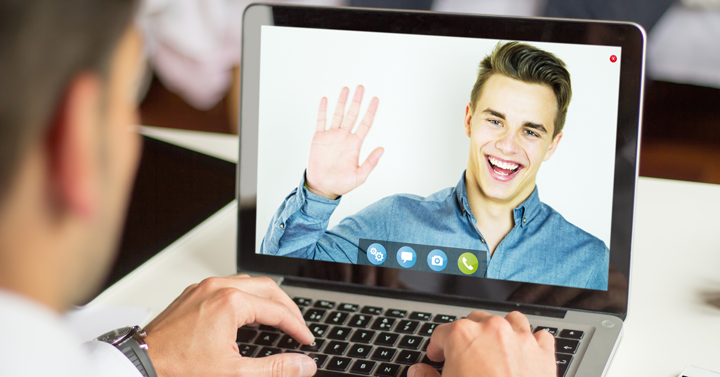 Over recent years, new recruitment methods have emerged, spurred on by the rise of digital technology. Among these are pre-recorded video interviews, which enable recruiters to refine the candidate pre-selection stage. Although nothing can replace a face-to-face interview when it comes to taking a final decision, there's nevertheless an effective alternative available to help you, screen candidates, at the start of the recruitment process. How it works:
1. Take the time to create your own "employer brand" video
The candidates shouldn't be the only ones using video! The recruiters should also get to grips with it. For this reason, we recommend that you create your own "employer brand" video, which gives you an opportunity to raise awareness of your company's values and commitments. Take care though: what you create shouldn't simply be a filmed job description. You also need to inject a storytelling aspect and some emotion, to highlight the essence of your company, your internal talents, or the benefits of working for your organisation (fully equipped premises, company daytime nursery, friendly working environment, etc.). The "employer brand" video helps the candidate find their feet and get a good feel for your company. One last tip: be genuine!
2. Take advantage of videos to go beyond the CV
Break free of your traditional HR processes to find that rare gem who will meet all your requirements and more. You shouldn't limit yourself to their professional experience but rather aim to consider the candidate's potential long-term contribution.  Does their behaviour match your organisation? Are their values in keeping with your own? And from their side, does the organisation culture meet their needs and expectations? Additionally, the pre-recorded video interview limits cognitive bias and/or prejudice by assessing all of the candidates in the same way, thanks to them responding to the same structured interview.
3. Save time
As well as saving both the candidates' time and your own, the video interview also saves you money. You can view your candidates' video interviews at any time of day, from any device (telephone, computer, tablet, etc.) freeing up space in your diary for face-to-face meetings. It's worth noting that, during preselection, a video interview saves you 6x more time than one performed over the telephone.
In short, video interviews offer an excellent way of carrying out effective preselection remotely, with very few technical constraints. Using this method, you only need to have face-to-face meetings with those candidates who you feel best to meet the requirements of the post in question.
What's more, you'll be reducing your company's carbon footprint, which is good for the environment!
4. Refine your selection of candidates to find that rare gem
By freeing up space in your diary by avoiding the need for face-to-face meetings you'll have more time to select your candidates. You'll be giving more candidates a chance, enabling swift identification of people with high potential, and select the applicants best meeting your requirements. Additionally, you'll be able to extend your job search internationally, which means even more chance of finding that rare gem!
5. Share the interview video with your HR team
After having received several videos from your candidates, you're over the moon. Several applicants have already caught your eye but you don't know which to choose. In this case, why not share the videos in-house with the other assessors and/or managers? What better way to make a decision as a group and to ensure that the new recruit meets with approval from everyone? You can assess a candidate's potential together by consulting, commenting on and assessing the video interviews with all of the relevant staff handling the recruitment process.