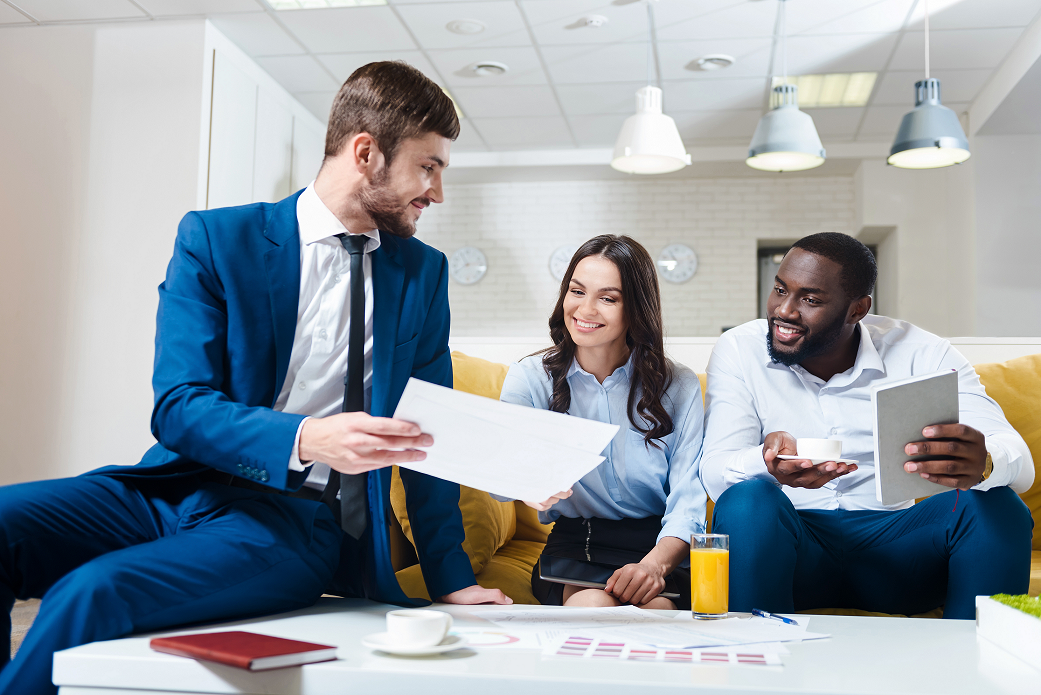 Millennials are quickly moving into leadership positions across most industries. A largely misunderstood and oft-criticized generation, they contain the potential to hold roles and responsibilities that will impact the companies they lead for years to come.
How can current managers best train their rising stars to take up the mantle of management? A well-formulated succession plan should contain some of the common principles found below.
Are millennials ready to lead?
The truth is, many millennials are already leaders in their respective fields. According to the Pew Research Center, the term "millennials" refers to individuals born between the years 1981 and 1997. This means that while the generation's youngest are just 21 years old, the oldest are roughly 37. That means the generation is no longer comprised of college students and recent grads. Many have begun to drift beyond entry-level positions into mid- and senior-level management roles, especially as they've edged out Baby Boomers and Generation X as the largest working population.
Millennials bring a unique worldview to the workforce. Having a foot in two millenniums, they're aware of legacy project management and decision-making processes in addition to being more familiar with technology than previous generations. Experts suggest they're actually faster at training in and adopting new technology than Generation Z, making them more receptive to change in a world driven by perpetual innovation.
A unique blend of personality traits further cement millennials as strong leaders. Due to the technological and sociopolitical advancements during their most formative years, they're often classified as being naturally inquisitive, individualistic and driven by social good, constructive criticism, and collaboration. This will serve current managers well when trying to optimize processes for strategic training and retention.
Develop an HR strategy built around people, not perks
Lee Iacocca, the iconic automobile executive behind Ford and Chrysler, once said that "management is nothing more than motivating other people." Finding out what the driving factors are that inspire a collective group of disparate individuals can be challenging; however, it's important to remember that strategic retention hinges on meeting the needs of your workforce. Perks like catered lunches and ping-pong in the office won't fix larger systemic organizational issues.
Focusing on a comprehensive benefits package encompassing healthcare, paid time off, family leave and flexible work arrangements help employees and job seekers determine which companies are invested in their long-term wellbeing. Gamification and complimentary experiences certainly have a place in team building and workplace culture, but they shouldn't be the basis of a strategy nor are they the solution to voluntary turnover.
Encourage knowledge transfer
One of the best ways to train existing employees to fill leadership roles is through mentoring. 93 per cent of workers recently surveyed by Accountemps said that goal setting was extremely important to their work performance. Setting up mentor-mentee relationships helps new hires gain a more robust, forward-facing skill set and also provides a baseline understanding of the impact of their work.
Interdepartmental collaboration also goes a long way toward helping employees gain a higher-level perspective of their company's objectives and strategies.
Identify and publish roles and responsibilities
Similarly, establishing clearly defined job roles and project management processes takes the ambiguity out of upward mobility, which is a common pain point for employees chafing for signs of advancement. These can include core competencies and metrics for success and can also identify project owners.
Standardizing management helps to smooth transitions, especially with respect to succession planning. Removing some of the levels of the variables the playing field for new employees, giving them a better idea of what to expect long-term, and also increases the likelihood that they'll stay and drive further value to the company. As Oracle CEO Mark Hurd says, "Preparing people to be in these jobs is the best thing you can possibly do. If you can get yourself surrounded by the best people, you have a much better chance of winning."
Leverage data to stay on top of future trends
More and more, data is at the heart of the decision-making process. While using software certainly makes life easier for an HR team, they're intended to support, not replace, their skills. Using reporting tools helps identify desired traits in current employees as well as to identify the ideal candidate for future hiring. Companies that are able to isolate patterns can act on hiring trends as they happen and ensure that they attract the best talent for their needs.
Takeaways
Succession strategy is at the heart of a business's growth plan. Having millennials at the helm isn't such a scary thing considering the project management renaissance leaders are currently experiencing that has the potential to be boiled down into digestible insights even for entry-level employees.
The generation born just before the current millennium is growing up fast. Training them to be the best managers they can ensure the strength of a succession strategy as Generation Z gears up to hit the job market.