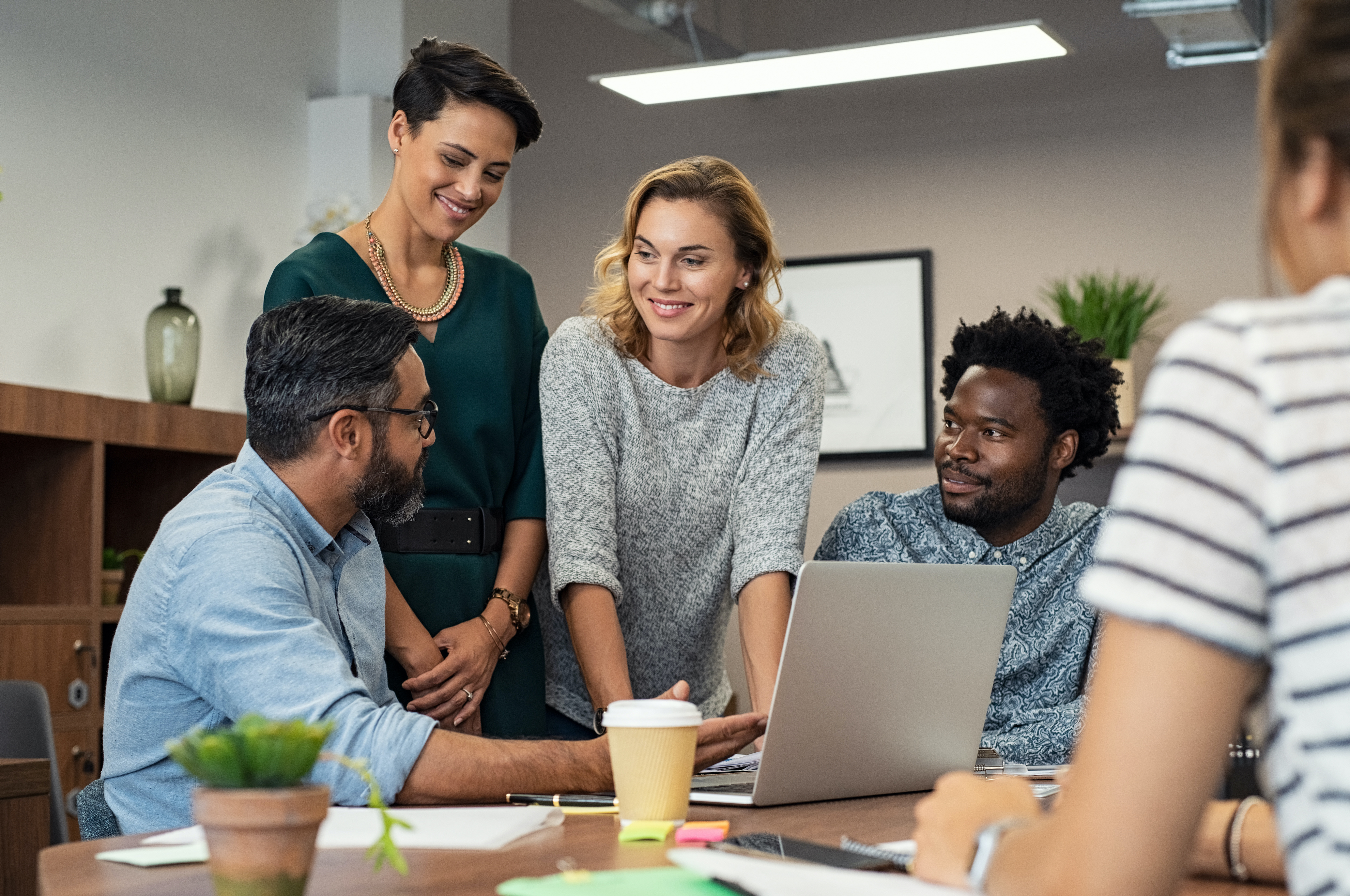 Employee commitment drives the performance of your company and is a powerful source of well-being and motivation. Commitment is generally defined as a "desirable condition" for the employee, which has an organizational purpose, and which connotes the involvement, passion, enthusiasm, focused effort, and energy of the worker.
The positive effects of high levels of commitment are countless: positive attitude towards one's job, well-being, motivation, etc. Committed employees also feel more positive and enjoy very good mental health. All the more reason to ensure that the level of commitment in your company remains high. Let's take a look at three ways to achieve this!
Key indicators to consider
An essential part of defining your HR strategy, indicators are vital when it comes to evaluating employee commitment. In this context, two main types of indicators can be useful.
On one hand, it is important that you monitor certain social indicators. The rate of staff absences and staff turnover are two very good examples of this. Indeed, employees lacking in commitment will be more likely to leave their company prematurely in favour of another position which motivates them more.
 
On the other hand, indicators linked to employee adaptability should be taken into account. These indicators allow you to evaluate your employees' investment and their participation towards the growth of your company. For example, it can be of interest to keep track of training courses employees have completed, as well as the type of training taken.
Be warned, however, just sticking to indicators is not enough. A drop in training course participation or a rise in staff turnover may be linked to other factors besides poor commitment. It is therefore necessary, to properly measure commitment, to consult employees directly.
Set up regular interviews
While the indicators mentioned above allow you to detect a potential drop in commitment levels, or instead of a steady level of strong commitment, there is no substitute for real contact with employees. It is important to keep in mind that commitment is a complex notion, whose manifestations differ according to personality and professional experiences. To ensure high levels of commitment within a team, it is therefore highly recommended that you have regular discussions with all its members.
Plan the questions you want to ask beforehand to make sure you examine a given topic from all sides. In this respect, it is important that you keep in mind that the main targets for commitment are the company and the team, not the tasks and missions of an individual employee. Here are a few examples which could help guide the discussion:
Are you aligned with the vision and the goals of this company?
Do you feel that you are a fully-fledged member of this company? And of your team?
Do you feel you have a stake in the future of this company?
Questionnaires: not a tool to be overlooked!
Whether it be under the form of a rating scale or a survey, questionnaires can also prove to be a tool of choice for measuring employee commitment. Compared to interviews, they have the advantage of guaranteeing the anonymity of responses, which allows certain people to divulge their feelings and sensitive information more easily.
It is therefore recommended that, in addition to hosting regular interviews and to monitoring relevant indicators, you send out an annual online questionnaire. In this way, you can circulate a questionnaire in which employees can freely express their feelings on the general work environment, the management methods and even on the relationships they have with their colleagues. Take note, however – when putting together a survey it is essential that you make certain choices to guide the structure. In particular, it is necessary to define:
the scope of the investigation
the strategic topics that will be broached
the target population
Questionnaires should not be too long, as this may discourage employees from taking part. Participation must of course be on a voluntary basis.
 
In summary, measuring employee commitment levels cannot be limited to any one-off action, which would merely provide a fixed image of commitment at a given moment. This measurement should be completed as part of an ongoing process, with the help of reliable tools which can guarantee the validity of the information collected. Evaluating levels of commitment therefore, allows you to home in on ways of increasing motivation and to define plans of action to boost your teams, which, in the end, guarantees the well-being and the enthusiasm of your employees!