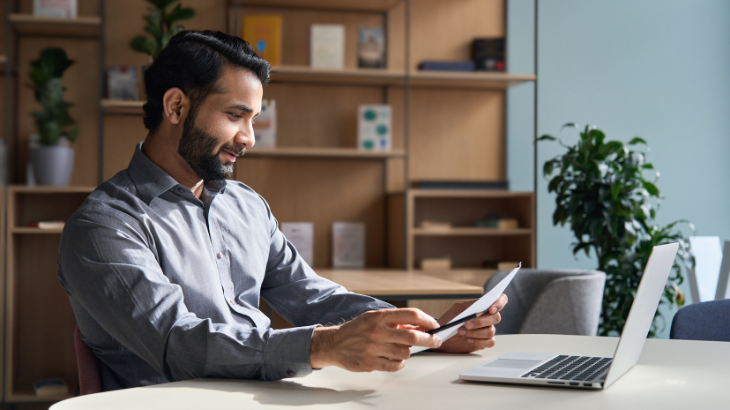 Now more than ever, the recruitment industry is evolving in unprecedented ways. Over the past months, many recruiters have opted for phone calls and videoconferences to interview their applicants. And yet, the latest tool that modern recruiters have at their fingertips is the pre-recorded video interview. Let's take a look at the steps you can take to fully reap the benefits of this solution. 
The video format is an ever more integral part of our daily lives, not only with the advent of remote working, but also in terms of our interactions with others, our consumption habits, and our leisure activities. Everything we do centres around images, the virtual and the visual. Against this backdrop, it is no surprise that we are seeing companies rely increasingly on pre-recorded interviews. The key difference between this tool and the classic video interview format is that there's no need for the recruiter and the candidate to be online at the same time, giving both parties far more flexibility.
The premise is simple: as a recruiter, you invite your candidates to answer a set of questions via video, audio, and text format. This allows you to view your candidates' responses as and when you please. To ensure the recruitment process is as effective as possible, the job offer you put out needs to be clear and precise. The more qualitative, i.e., well-written, your job posting is, (and the higher the quality for video questions), the more relevant and interesting the applications you receive will be. This is why using the pre-recorded video interview tool correctly is so important.  
Ask the right questions
When prepping for a pre-recorded video interview, you will need to draw up a set of relevant questions which line up with the tasks proposed in the job offer. For example, if you are recruiting a sales rep, go for questions that will help gauge your candidates' operational skills: what is their customer portfolio like? What's their typical sales cycle? Who's their target market? These questions will allow you to find out more about your candidates' actual operational know-how. Where necessary, you could liaise with the relevant departments within your company to get a clear idea of the requirements for the role and to tailor the questions as needed. 
Keep it short 
One of the main advantages that the pre-recorded interview has to offer is that it allows you to save time at the recruiting stage. As with a classic-style interview, you will still need to prepare a list of questions. But with pre-recorded interviews, you can ask questions via video, audio, and written format. This is a great time saver – after you have configured your questions, all you need to do is send out a message inviting your candidates to complete their interviews. Gone are the struggles of having to fit a 45-minute slot into your schedule to see each candidate. Here, all you need is ten minutes to play back each interview. What's more, this format also fast tracks your analysis of responses.
Make sure your expectations are crystal clear 
When sending out invites to candidates, the guidelines you include about the interview proceedings need to be completely transparent. To get the best out of each applicant, you must give a clear explanation of every stage of the process – instructions on how to complete the interview correctly, the time allowed as well as the expected submission date. 
You are the one setting up the interview framework, allowing you to fix the amount of time you wish to spend on watching and analysing each submission. Crafting responses that adhere to the specified format will call for a considerable time investment on the candidate's part, but this will serve to demonstrate their genuine interest in the position, and the video will also give you a first impression of their all-important soft skills. 
Lead by example 
Get your applicants interested in the pre-recorded interview format and make them feel as comfortable as possible. Ensure that the video questions you film are also of the highest standard – this will encourage your candidates to match this level of quality in their own recordings. After all, if you claim you only hire the best talent, the interview you put out there needs to be immaculate. 
For you as a recruiter, the pre-recorded video interview solution offers up a whole host of advantages, and it can be used at any stage of the recruitment cycle (screening, shortlisting, telephone interview, etc.). It is a truly modern recruitment tool, set apart from traditional recruitment techniques. Moreover, you can easily gain insight from your colleagues and above all your managers by sharing applications with them directly, sparing them the trouble of clearing a time slot to meet the candidate in person.