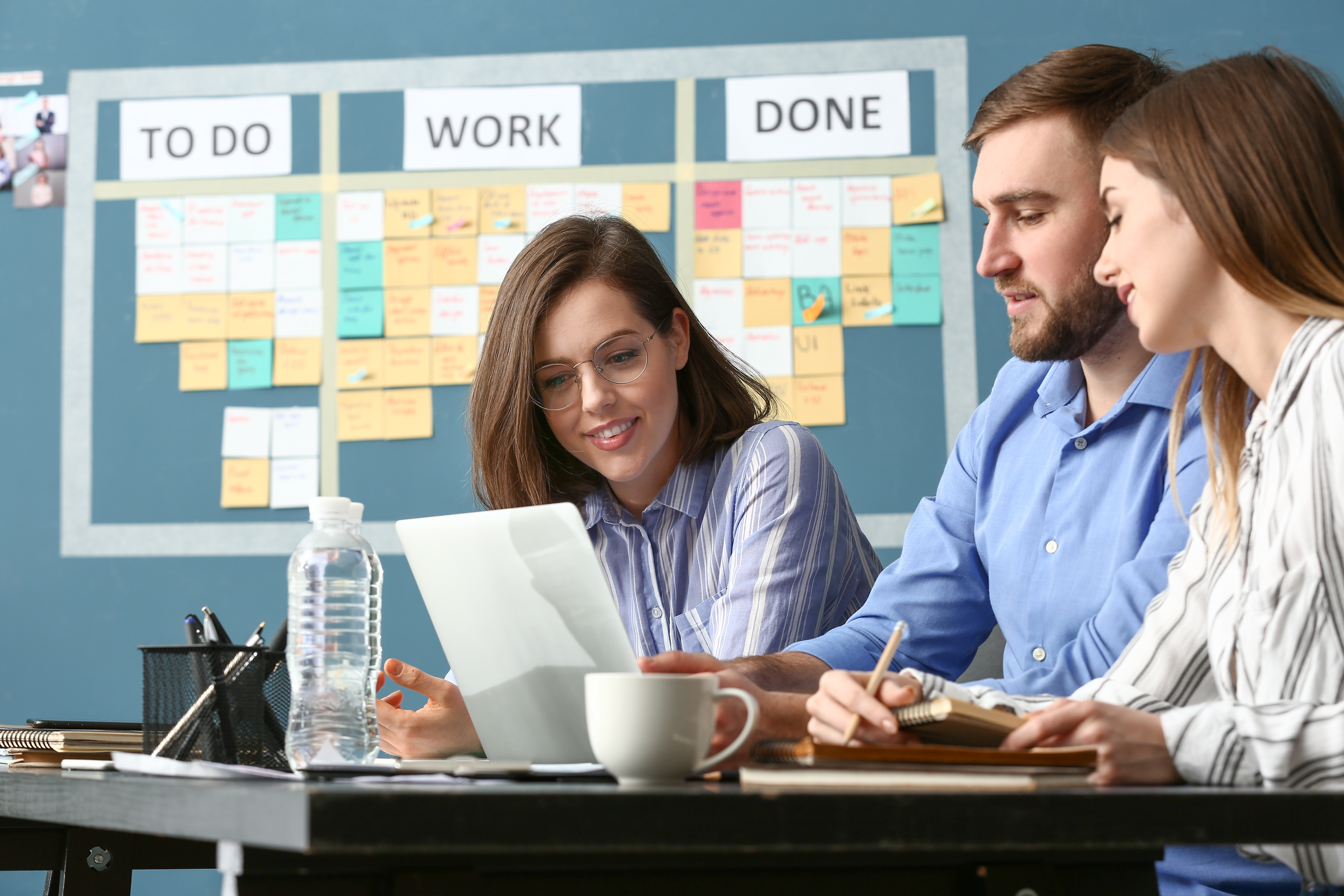 The continued uncertainty induced by the global crisis, the change in typical practices and the evolution of roles and skills have highlighted the need for agility and responsiveness in organizations. Also in talent acquisition, an agile approach will bring more flexibility and efficiency to the sometimes rigid and complex recruitment processes.
What is an agile approach?
The initial meaning of the term agile is connected to physical reflexes or balance, but in recent years, in difficult economic contexts "agility" has taken on a very special meaning. Today we talk more about an agile approach, an agile mindset, an agile philosophy, an agile culture or even an agile management or recruitment process. Agility is therefore synonymous with adaptability, flexibility, responsiveness, mobility, promptness and flexibility.
A term initially borrowed from agile methods from the world of IT development, the agile approach consists of a continuous improvement process that makes it possible to anticipate, react quickly and develop a project according to customer needs. This allows teams to react quickly to change. In Human Resources, the agile approach puts people back at the heart of concerns and allows building a collaborative culture by promoting communication, exchanges, feedback and transparency.
How to adopt an agile approach in recruitment?
A recruitment process is fraught with unforeseen events, and whatever our planning and habits are, we cannot avoid these surprises. Dealing with unforeseen events and accepting them with confidence is one of the advantages of an agile approach to recruitment. It all starts with the teams involved in the processes. Are they agile enough, able to question themselves, to adapt and control their emotions?
Staying optimistic and open to dialogue helps avoid deadlocks, and move projects forward much more efficiently. Having agile teams is the essential criteria for adopting an agile approach to recruitment. Secondly, it's about rethinking the way you search for talent. The definition of the position/role is essential. The search criteria must remain flexible and adjustable according to the evolution of the company or the market reality.
Looking for the five-legged sheep according to a job description from 5 years ago is like looking for an unrealistic profile. In summary, avoid rigid planning and process, diversify, don't be afraid to look for atypical profiles and hunt more for soft skills. Focus on potential rather than technical skills. This is also the case if you want to prepare a talent pool, focus first in finding agile skills, people who can adapt to change and who will have the potential in the future to learn, develop and respond to new challenges.
Sometimes you have to know how to think outside the box. Having a recruitment process that's too lengthy risks you losing interesting profiles, so don't hesitate to change it. Responsiveness, collaboration and the search for new solutions are the basic principles of an agile approach. In addition, adopting a collaborative approach makes it possible to involve other people (managers, employees) in order to confront different points of view, avoid cognitive biases and other errors in judgment. To achieve this, you may use new methods and tools to confirm a point of view, and avoid being carried away by recommendations and a profile too well presented.
In the context of your business or the one of your client, the same profile might perform less well. Likewise, accepting a profile with a low qualification justifying that it is urgent will also be a mistake. Investing and training someone who lacks the potential to learn and the willingness to evolve will be counterproductive and eventually lead to failure. It is therefore important to check and discuss regularly with all parties involved in order to make better decisions together.
Agility - more than a method, a philosophy
The transition to agility can be a real challenge. Simply setting up a so-called "agile" method and tools will not deliver the expected results. Sometimes it can even be cumbersome rather than agile. This transition begins with a specific mindset, an openness to change, through listening, trust and respect for individuals.
The success of an agile approach relies more than 50% on human factors. The people who make up the project teams need to change their mindset, think differently, let go of old reflexes and take a positive approach to change.
To conclude, the agile approach allows Human Resources to considerably improve the collaborative culture, promote creativity and innovation, and thereby transform the development of potential.