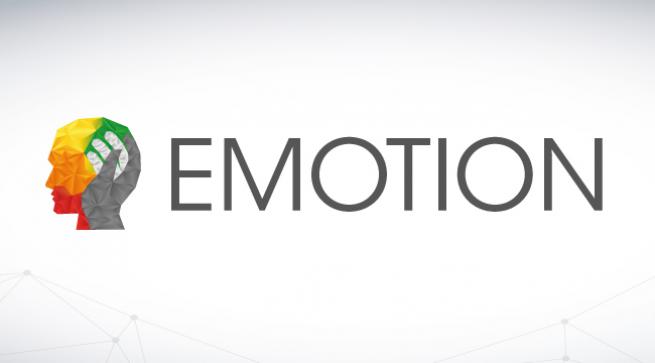 Emotions have often been overlooked within the work environment. Today they are recognised as key elements that influence our behaviour, our decisions, our well-being, and our performance at work. 
Everyone experiences emotions, but we are identified by our ability to pinpoint and manage them efficiently, a skill otherwise known as emotional intelligence.
Recent studies show that 85% of professional success is due to soft-skills, such as personality, motivation and emotional intelligence, whereas only 15% relies on technical ability.
Daniel Goleman, an American psychologist who popularised emotional intelligence in the workplace, even claims that 67% of the essential skills required to perform well at work are related to emotional intelligence.
The studies conducted by Goleman in more than 500 organisations prove that self-confidence, self-awareness, self-control and integrity not only guarantee employee success, but also the company's.
EMOTION – a reliable tool that meets the current need for emotional intelligence skills
After four years of scientific development, Central Test is launching EMOTION, the new version of its Emotional Intelligence-R assessment.
Designed according to D. Goleman's most recognised model, EMOTION analyses 15 factors of emotional intelligence, and uses IRT based psychometric techniques to achieve optimal reliability and the elimination of both gender and cultural biases.
This recent revision of the emotional intelligence test has been adjusted to the current work environment, highlighting some unique dimensions such as dealing with diversity, expressing emotions and motivating others.
In the multicultural and increasingly complex business context, employees' emotional skills, particularly those of managers, plays an important role in creating a confident work environment as well as maintaining motivation and commitment.
The good news is, that by investing in emotional intelligence, companies can not only recruit emotionally gifted candidates, but also train and develop the emotional and relational skills of their existing employees.
Unlike intelligence quotient, skills derived from emotional intelligence can evolve over time.
Emotions – our well-being and performance asset
Etymologically, emotion means "move out" (Latin: ex movere). An emotion is therefore an impulse which reacts as a response to stimuli, and provides us with essential information about ourselves and others.
Whether they are positive or negative, emotions affect our engagement, our well-being, the quality of our relationships as well as our professional capability.
Positive emotions related to job satisfaction can be an additional motivating factor, which if well-used, are likely to maximise an employee's engagement and performance.
A manager with low emotional intelligence who does not know how to manage their anger and reacts impulsively, can have a detrimental impact on teamwork and the motivation of their employees.
On the contrary, a manager with good emotional intelligence will be able to arouse enthusiasm among the team. For example, their encouraging words and their ability to listen to others will offer employees the opportunity to be more creative and come up with some new solutions to promote the company's products.
On the other hand, if our emotions are universal then emotional intelligence can be expressed in different ways, varying from one person to another. It is precisely this expression of emotions which must be understood and managed in order to adapt behavior according to the situation.
Thus, disruptive emotions such as anger incited by an unhappy customer will evidently need to be contained, otherwise counterproductive work behaviour may ensue and would be detrimental to the sale. !
However, it is essential that the expression of our emotions must not become an automatic reflex! It is important that emotions are not forced, but remain aligned with the individual's personality. Pretending is never the solution, and can even lead to employee burnout.
Above all, it is essential to learn how to recognise one's emotions, know when to listen and when to express them in a suitable way in order to make the most of them.
Developing emotional intelligence enables us to use our emotions as a GPS which guides us in the right direction and helps us to avoid any bumps in the road to success!