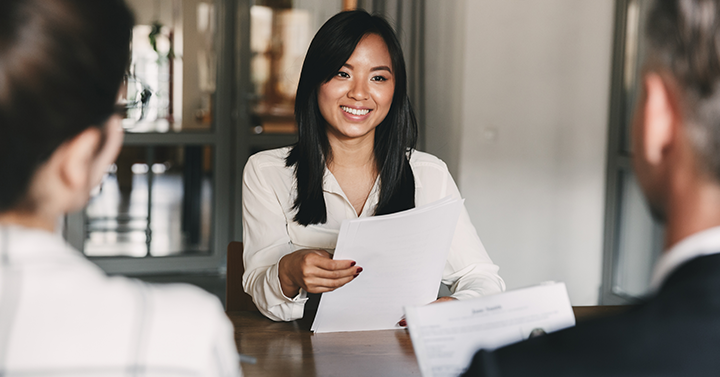 After eighteen months at a company, 46% of new recruits (nearly half!) find themselves in an unsuccessful situation. Lack of motivation, poor performance, incompatibility with the team or manager... Poor recruitment is irrevocable;  it is therefore in companies' best interests to be organised in order to avoid these blunders and find the most suitable candidate, compatible with the company's needs.
In order to do this successfully, here are four tips to implement when recruiting, for both recruiters and managers.
1/ Avoid creating a job offer too classic
It should specify the tasks required of the candidate. The more fleshed out the job offer, the more compatible the applicants' profiles will be. This may seem trivial advice, and yet it can be what makes the employment a success (or failure). So take the time, internally, to really define your needs.
This is also the moment to appeal to your candidates. Emphasise your company culture, extol the goodwill and go for authenticity. At this stage, a video presenting the team and premises can be a formidable tool for your employer brand!
As well as being attractive, the job description should also be carefully prepared. The job title should be catchy and the job description unique: making yourself stand out from your competitors will help to attract the best profiles. Don't hesitate to go off the beaten track and avoid the cold and soulless copy-and-paste!
2/ Look beyond the CV
Is the reign of the CV over? Not 100%, but basing decisions solely on qualifications and expertise is not enough! According to a study, 30% of CVs contain incorrect information (made up hobbies, false qualifications, etc.).
An individual's talent and potential can't be reduced simply to the knowledge and expertise they have acquired. The employee's behavioural skills, interpersonal skills (the famous "soft skills"), motivation and commitment are also factors to take into account when recruiting. It is up to you, the recruiters, to explore the different aspects of individuals' talent. This is important in order to understand them, assess them and later, help them develop in their role.
3/ Take the time to establish a structured approach
A non-structured interview is an open conversation, without prior preparation of questions by the recruiter. Their assessment is then based more on their personal impression. There is therefore, a high chance that their opinion will be less reliable and objective. Conversely, research has shown that the validity of an interview increases proportionally with its level of structure.
 
Identical questions and assessors, length of interview, weightage of answers... This type of interview helps to make a non-discriminatory decision that is more objective and therefore more reliable.
4/ Be aware of potential cognitive bias
Structuring the interview helps in making a reliable decision because it helps to eliminate cognitive bias. There are many examples of this. The Dunning-Kruer effect, to name but one, is very common in the professional setting: the less competent will tend to overestimate their abilities whereas the more competent will minimise theirs.
The only solution to face up to this challenge is using specific tools such as job descriptions, assessment grids, personality tests and pre-recorded video interviews.
It's no secret, in order to employ the ideal candidate you need to use reliable HR tools that make the recruitment more secure. Psychometric tests, pre-recorded video interview, predictive recruitment tools: take the best decisions for reliable and objective recruitment of your future talents.