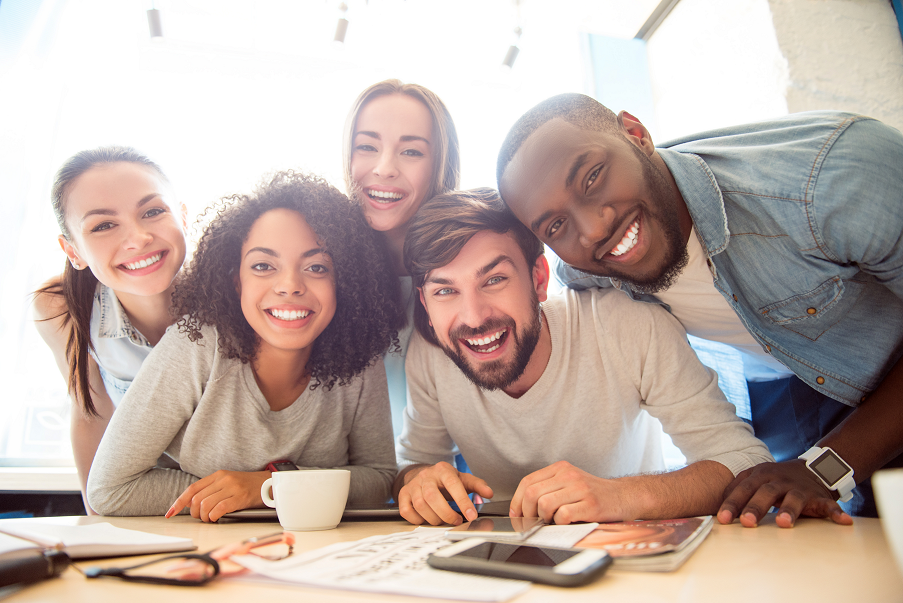 Attracting and retaining the millennial generation has become an essential factor for any thriving business. Born between 1980 and 2000, millennials are the "future leaders" of society. Their ambitious career objectives, profound knowledge of technology and high emotional intelligence differentiate them from the soon-to-retire Baby Boomers, and unlike their predecessors, millennials seek more than just a job; they also want a role which is interesting and rapidly progressing. It is for this reason that organisations are needing to adapt their management style, revitalise their company culture and modify their expectations in order to be more appealing to their leading market: the millennials.
So, what can companies do to engage and assist millennials with their career development?
1. Allow employees to be flexible
It has been reported that millennials seek a sense of freedom, independence and responsibility early in their career. They want to be able to adapt their own individual approach, make their mark, and by offering your employees the opportunity to perform their tasks in time and pace that suits them is the perfect solution. Allowing the individual to tailor their hours, work from home or adopt a less formal office attire are simple modifications which will make the millennial feel trusted within your company. Providing clear deadlines, concise instructions and achievable goals alongside these arrangements will also enable the individual to develop their autonomy, in effect assisting their development and nurturing their leadership qualities.
2. Create a sense of purpose
Millennials like to look at the bigger picture. They want to feel as though they have a purpose in the business beyond solely contributing to its financial success. Allowing your employees to participate in charitable causes, company events or even providing them with an insight into other departments will make them feel a part of the community and the company's ethos. By highlighting how the individual is a valuable part of the organisation's vision has been proven to promote the millennial's loyalty to the business and further inspire as well as assist their professional development.
3. Use technology for on-the-job training
The millennial generation is renowned for its investment in technology. With most millennials preferring emails rather than face-to-face conversations with their employers, and over ¾ believing that access to technology makes them more effective at work, it comes as no surprise that millennials want their training to be as technologically up-to-date as they are. This ease with technology means that millennials respond better to digital learning tools such as online learning modules, training videos or serious interactive games instead of lectures and group conferences. Providing online programmes such as these which can be self-paced, interactive and more accessible, enables your employees to determine clear learning objectives and feel more in control of their individual career progression.
4. Provide a mentoring scheme
Feeling supported is one of the most important characteristics a millennial seeks in their role. Having someone to provide constructive feedback, discuss their goals with and offer them advice not only provides a more structured and specific development, but it also strengthens the individual's loyalty to the company. Adopting a mentoring scheme throughout your organisation is a great way in assisting millennials with their career development and enabling them to acquire a more experienced insight into the company's vision, consequently retaining and developing happier future leaders.
Placing a higher emphasis on skills development and career progression, millennials seek a job in which valuable opportunities are within their grasp. They want the company to inspire, support and invest in their potential. By encouraging their career development in such a way, you are taking the opportunity to be a part of the future leaders' innovative vision, providing them with the stepping stones required to become successful individuals within the corporate world.