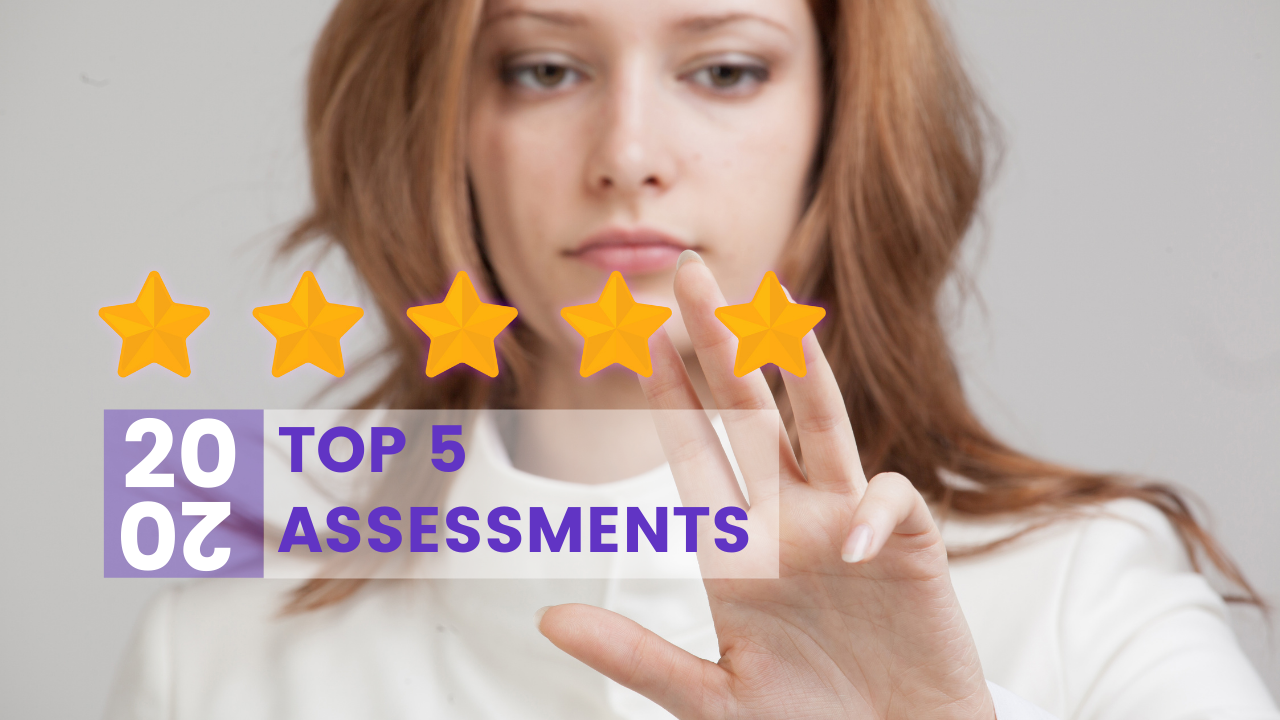 We at Central Test have always been guided by our philosophy of a human-centric approach; and the unprecedented challenges of 2020 were mainly centered around human resources management. Therefore, guided by our Research and Innovation team, we adapted our existing tests and tools, and added new solutions to help companies recalibrate their HR processes to match the many tough shifts in work and performance.
Here is a feature of our 5 most-used assessments tools from 2020.
1. MOTIVATION
Employee motivation and engagement has been a recognised HR challenge for decades. But the current environment of mandatory remote-working, psychosocial risks to employee wellbeing, and the overall reduction in-person interaction has forced businesses and HR managers to renew their understanding of  motivation, engagement and satisfaction of their employees.
The MOTIVATION+ is an assessment specially designed to help understand what are the "drivers'' that propel a person's energy at work and contribute to their engagement. The test is available in two versions: MOTIVATION evaluating the 15 factors of motivation, and MOTIVATION+ also indicating the degree of satisfaction on each factor evaluated.
Discover MOTIVATION+
2. EMOTION 2
Emotional Intelligence is essential for an individual to integrate and collaborate with others in order to perform well in their job role. The EMOTION 2 assessment provides a nuanced picture of emotional and social capabilities of an individual. Based on Daniel Goleman's theory, the test measures 15 factors governing emotional intelligence, EMOTION 2 also highlights some unique dimensions adjusted to the current work environment such as dealing with diversity and motivating others.
Discover EMOTION 2
3. Professional Profile 2
Personality is a well-established predictor of suitability for a job, compatibility with a team and organisation. It is therefore highly useful to understand personality and behavioral traits of an individual to be able to find the best match with high probability of performance and success in the workplace.
Professional Profile 2 is a personality assessment that analyses the traits that influence an individual's behaviour and performance at work. It measures 14 sets of opposing dimensions resulting in an analysis of 28 aspects of personality.
Discover Professional Profile 2
4. CTPI-R
Managers today have found themselves at the forefront of the many disruptive changes in the work processes. The need for remote-working and the psychological pressures experienced by employees requires managers to exhibit and acquire new managerial skills. It is also the responsibility of the business to promptly assess the readiness of their managerial teams to deal with the new work environment, and provide them with the needed training and support. 
The CTPI-R assessment is designed to help you evaluate the managerial potential, behavioural competencies, and leadership skills of managers. The test analyses 19 personality traits of good managers to give a complete profile of how your leaders think, act, and react to different situations.
Discover CTPI-R
5. SMART INTERVIEW
With the current global crisis, the majority of companies have had to modify the way they recruit. Video interview solutions have thus become an indispensable part of the hiring process, and has even proven useful for other HR processes.
SMART INTERVIEW, our pre-recorded video interview solution has been very successful in helping our clients to remotely screen-candidates, gather feedback and make recruitment decisions.  SMART INTERVIEW has also been used to create audio-visual training and L&D modules that employees can avail anytime, from anywhere in the world. 
We invite you to take a free trial of our pre-recorded video interview solution in less than 10 minutes.
Discover SMART INTERVIEW