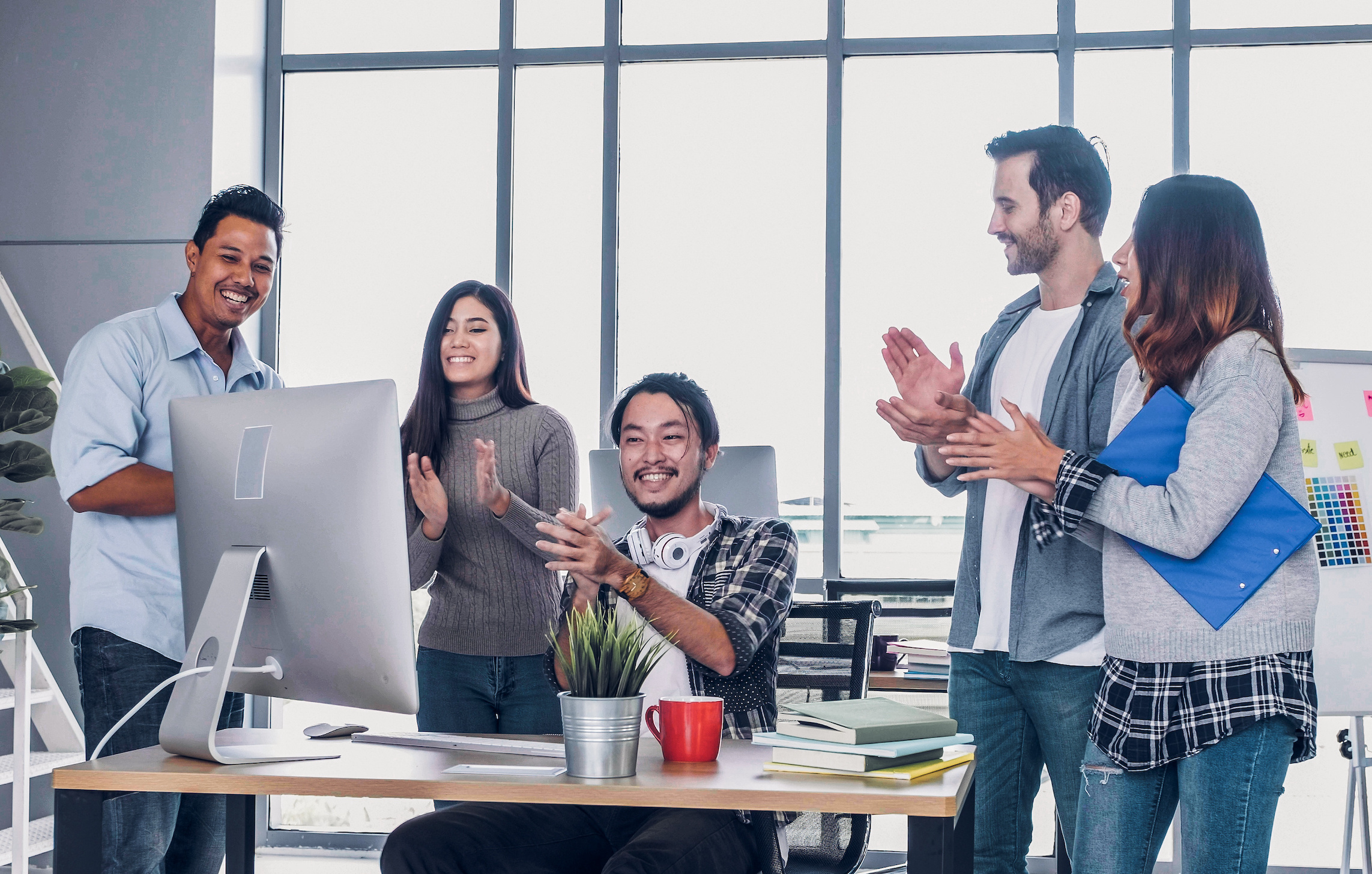 The internet is teeming with advice on how to motivate your employees – implementing flexible working hours, proposing teambuilding activities, creating a pleasant working environment, establishing transparent communication, offering exciting challenges, setting up a games room etc. Did that work for you? Most likely it did, since these are some great steps to take, but it's possible that it didn't work for everyone.  
Let's look at motivation from another angle by focusing on the uniqueness of each employee. If you can reach your staff force on a personal level, your results will be even more substantial and long-lasting. The following three avenues are simple and well within your grasp:
What they want: give them tasks they enjoy
You've got the entire weekend ahead of you and at last you can dive into your favourite activity. What is this activity? Imagine what it would be like to do this activity for your whole life… and get paid for it… How does that make you feel? Motivating isn't it? You've probably got a big smile across your face, feeling a burst of enthusiasm at the idea of doing this activity. You're thinking about the joy it will bring you and you almost want to set to work right away! That's it, you're motivated!
This amazing surge of energy triggered by interest in a task and its completion, that's motivation. This feeling allows people to flourish doing what they love, to be happy, to feel a sense of belonging and profound wellbeing. This feeling of motivation, in practically endless supply since we seek to constantly renew this experience, has an immense impact on productivity and performance.
You have everything to gain by taking your employee's interests into account, not only in terms of their favourite activities but also in terms of work environment, inter-team relations, as well as working and learning style. You need to (you guessed it) give employees tasks that they like, and they will be motivated to get up each morning and come enjoy themselves – oops! I mean work… 
Independence: let them spread their wings 
Who knows a task better than the one who's doing it on a daily basis? The answer is staring you in the face. Though this seems obvious, managers continue to keep their employees in a subordinate position, therefore hindering their desire to use their own initiative and restricting them to an infantilised state. Worse still, by wanting to control everything to 'avoid mistakes', they stifle their team and undermine their feelings of self-confidence. Other managers, by imposing their own way of doing things, hamper the innovation and improvement of working processes.
The list of negative affects stemming from a lack of independence in the workplace is quite unnerving. Yet, by simply loosening the reigns and giving your employees more autonomy, you will soon reap the benefits, and then some, since you will have earned yourself a motivated team. 
In giving them some leeway to decide on the best way to do their work and to make decisions that fall within their domain, employees go from playing a minor role to taking centre stage, to sitting in the director's chair. By suddenly becoming more aware of their actions, employees think about things differently before acting and hold themselves more accountable. In the end, independence means that employees will be more committed to their work because they will feel useful and that they bring real value to the table.
Recognition: make your team feel valued 
I'm proud of you! What a great idea! I value your opinion! You're the best person for the job! Wow, you really outdid yourself on this project!... Feels good, doesn't it? This kind of thing is music to any employee's ears. It galvanizes us into action and gives us a feeling of all-powerfulness. It is truly fulfilling to be recognised for who we are and what we do. The result? Motivation to give it our all.
Recognition means showing our esteem towards someone for the effort they put in, for their personal attributes and skillset, as well as listening to their ideas, asking for their advice, believing in their potential, and ensuring that they feel visible. The impact of this is substantial since recognition plays a key role in fostering self-esteem and a sense of competence. By being appreciated, we are more likely to develop feelings of loyalty and commitment, and we have the wonderful feeling of belonging and of being spurred on to accomplish great things.
While personal interests, independence and recognition are all reliable sources of motivation, other ways can also be considered. Above all, you, as a manager, have a key role to play. An ever-increasing number of articles are homing in on the importance of managers and their know-how, even calling 'inspiring managers' those who, through their exemplarity and model attitude, act as organic sources of motivation within teams.