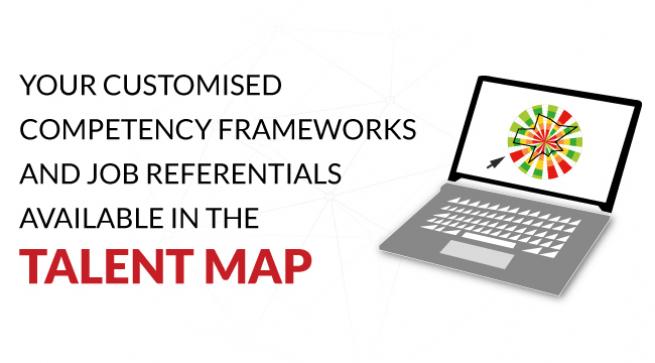 Central Test has recently updated its multi-criteria assessment tool, the TALENT MAP. The upgrade now offers decision-makers the opportunity to easily integrate their own customised competency frameworks and job referential.
The TALENT MAP is available within Central Test's online assessment platform. Using big data intelligence as well as a multi-criteria approach, the update combines the results of several assessments into a single snapshot of an individual's potential.
 
WHAT ARE THE ADVANTAGES OF THE TALENT MAP?
In-depth analysis
Combining the results of several assessments, the tool offers a more detailed, predictive and precise report of the candidate's potential.

Time-saving
In just one click, the TALENT MAP cross-references the results of various assessments, decreasing the amount of time spent on juggling between reports.
Pre-mapped referential
Offering a dynamic framework of 36 behavioural skills and 138 job profiles, the TALENT MAP addresses a wide range of assessment requirements.

Customisable
Alongside the standard referential framework, HR decision-makers can now also integrate customised competency frameworks and job profiles specific to the company's needs.
Learn more about the TALENT MAP