Target public
Executives, employees and young graduates
Languages
French, English, Spanish, German
Questionnaire
40 questions (MOTIVATION) & 41 questions (MOTIVATION+)
Time taken
12 minutes (MOTIVATION) & 15 minutes (MOTIVATION+)
MOTIVATION+ is an assessment specially designed to help you understand what are the "drivers" that propel a person's energy at work and contribute to their engagement.
The test is based on the "Munster Work Value Measure" model, according to which an individual's behaviours, choices and attitudes are influenced by their values ​​and motivations.

The test is available in two versions: MOTIVATION evaluating the 15 factors of motivation, and MOTIVATION+ also indicating the degree of satisfaction on each factor evaluated.
Applications
Prevention of psychosocial risks
Knowing the basic needs of a candidate is an excellent way to check that their motivations are in line with the proposed assignments and with your work environment. By using MOTIVATION, you can identify the needs of your candidate to assess candidates suitability with the missions, values ​​and culture of your company.
MOTIVATION+ supports you in your annual assessments and professional interviews. It offers a reliable diagnosis of the level of motivation and satisfaction of your employees, to then orient their missions to strengthen both their efficiency and their level of commitment.
A diagnosis of the motivation and satisfaction of your employees makes it possible to prepare courses of action to reduce stress, undesirable behaviour at work and improve well-being and commitment. With MOTIVATION analysis you can adapt your well-being policy to the needs of your employees. Our consultants support you in setting up appropriate solutions to optimise the work environment and maintain the satisfaction of your teams.
Strong points
Identification of points of satisfaction in the work
Control of social desirability
Analysis of 15 dimensions of motivation with degree of satisfaction (MOTIVATION+)
Personal development advice
Our complementary solutions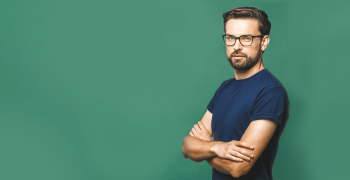 Reasoning Test-R evaluates cognitive abilities like logical thinking, numerical analysis, verbal communication that is required to perform in a professional environment.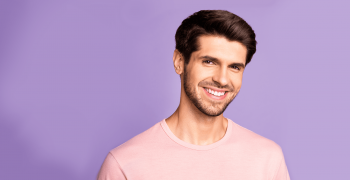 EMOTION 2.1 measures 15 factors based on Goleman's theory and provides a more nuanced picture of emotional and social capabilities.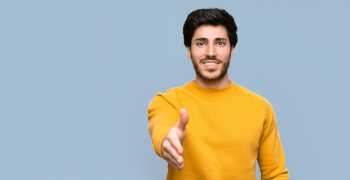 Sales Profile-R identifies the potential, competencies and motivations needed to succeed in sales. Can be used in recruitment, internal mobility or training.