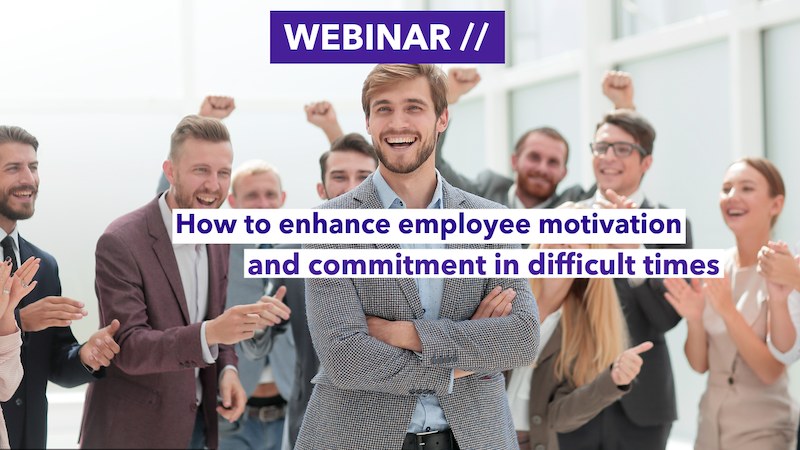 In these unprecedented times, when many businesses are struggling to survive, ensuring that employees remain motivated and engaged is a huge challenge for us all.
Over the last few months, the way in which we work has changed dramatically, and employers are having to find new ways to ensure that their employees feel motivated, engaged and connected, and as well keeping their productivity levels high.
During our webinar on Tuesday, September 15th, at  3:00 pm IST (time zone converter). We will walk you through the science of motivation, and provide practical tips on how to keep your employees motivated throughout the ongoing challenges we are being faced with in 2020.

We will address the following:
What is motivating employees at work during these challenging times?

How can companies adapt to the new challenges they are facing?

Discover our Motivation assessment, its main benefits, and how to use it

Practical advice for taking action to enhance motivation at work.
Speakers:
Victoria Gosling, Science & Innovation Assistant at Central Test, London

Maria Pia Donati, Consultant Psychologist & Recruiter, Central Test, Paris