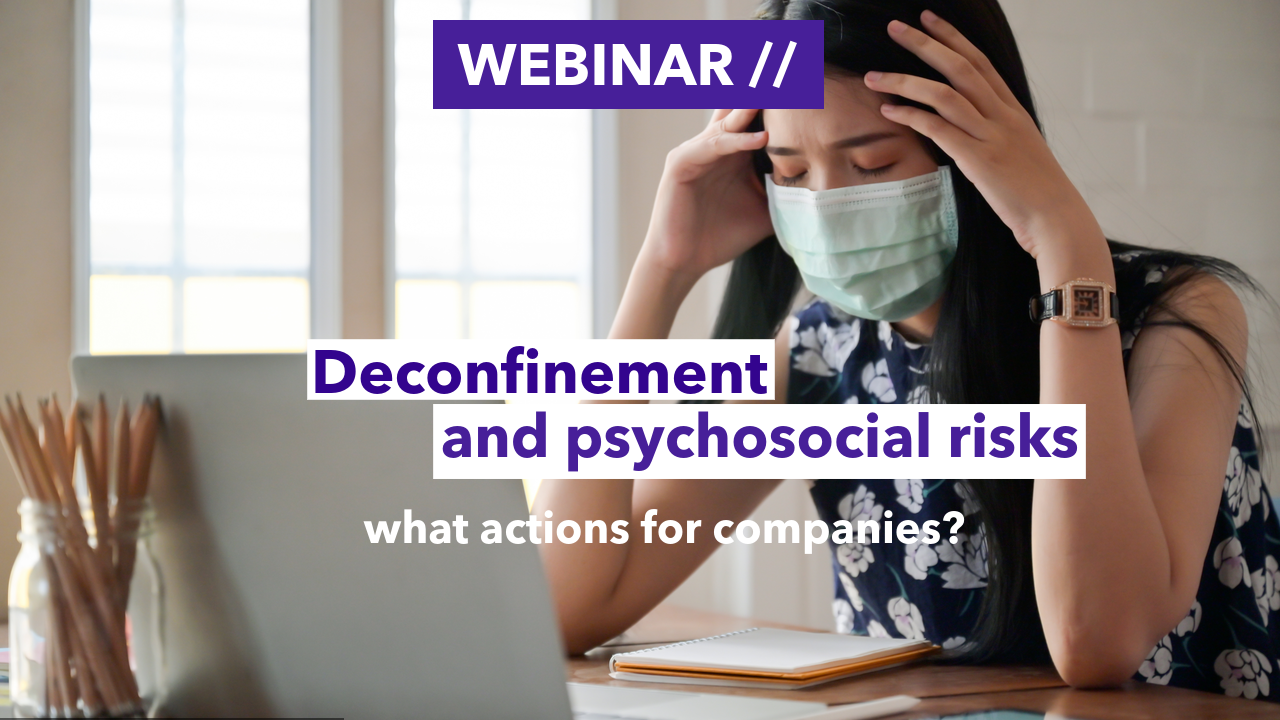 The COVID-19 health crisis we are experiencing has caused collateral damage by amplifying other equally important risks, not just to physical health but also very importantly, the mental well-being of individuals.
Studies show a grim observation: 44% of employees are in psychological distress due to confinement.
Beyond the preventive measures taken to restrict the risks of contamination of the coronavirus, companies must now act in the prevention of psychosocial risks, in order to preserve the health and well-being of their employees.
How should companies act? What tools and methods should be put in place to support their employees?
During our webinar on Thursday, June 25, at 11:00 AM (IST), we will cover the following:
 What are the stressors linked to the current context?
 What are the psychological risks of deconfinement?
 How to assess these risks in business?
 What are the solutions and initiatives to be implemented?
 Our recommendations for directors, managers and employees.
Date: June 25, at 7:30 AM CEST/ 11:00 AM IST/ 9:30 AM GST (Dubai).
Speakers:
Debjani Chatterjee- Senior Psychologist, Central Test
Diksha Unni-Assistant S&I Manager and Senior Consultant, Central Test
This webinar has ended.