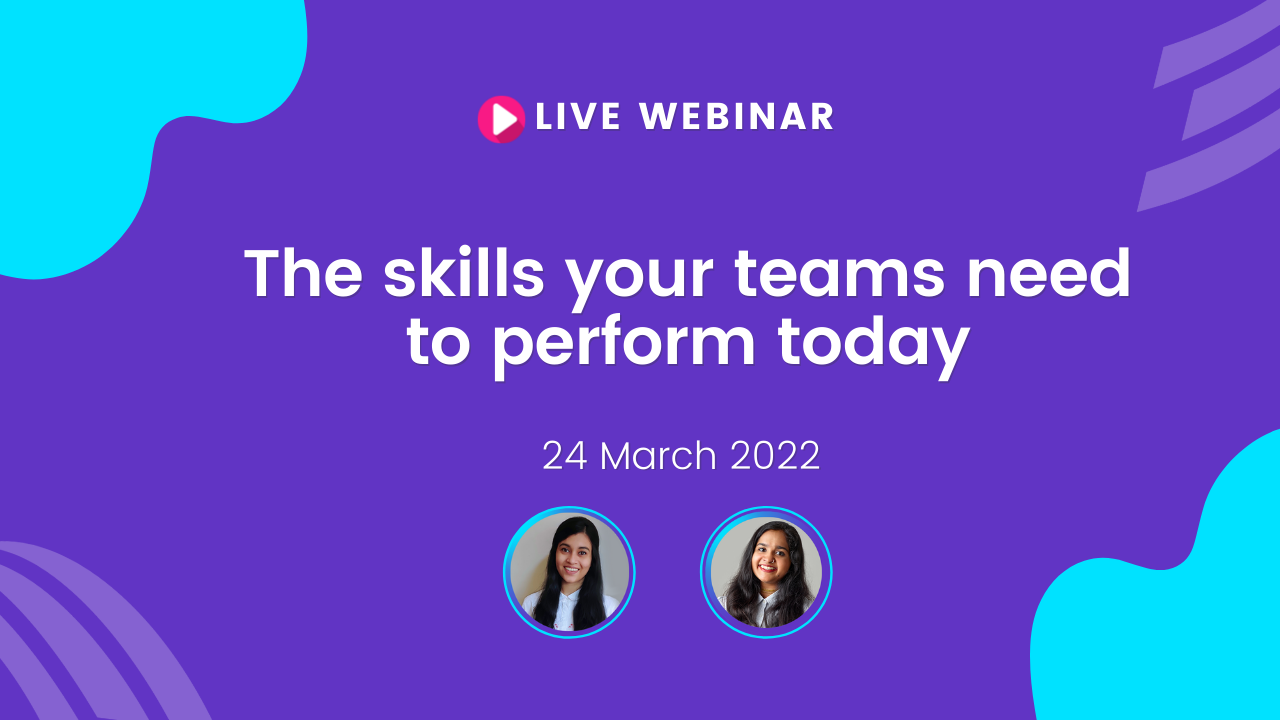 Are you looking for solutions to enable your teams to thrive? Are you convinced that power skills are the key to success for both professional and personal development?
If your answer is yes, then this webinar is for you!
With new ways of work being the "new normal", we have had to review our habits, redefine our ways of communicating, evolve our methods of doing work, and reinvent ourselves with steady benchmarks to perform in the current work environment.
Therefore, undeniably, one of the major topics in organisations is performance.
Cross-functional skills are essential today to manage priorities, meet deadlines, be organised, and gain efficiency at both the individual and collective levels.
But what skills should be developed and why?
Join us on March 24, 2022, at 11:30 CET in a LIVE webinar to discuss together the ideal strategy to adopt for skills development.
We will address the following:
What skills are expected to perform
How to develop skills at the individual and team level
8 soft skills your team needs and concrete actions to develop them
Each participant will also receive a free copy of our ebook "The skills your teams need to better perform".
Speakers:
Diksha Unni - Assistant R&D Manager & Senior Consultant, Central Test
Nishita Paul - Psychology consultant, Central Test