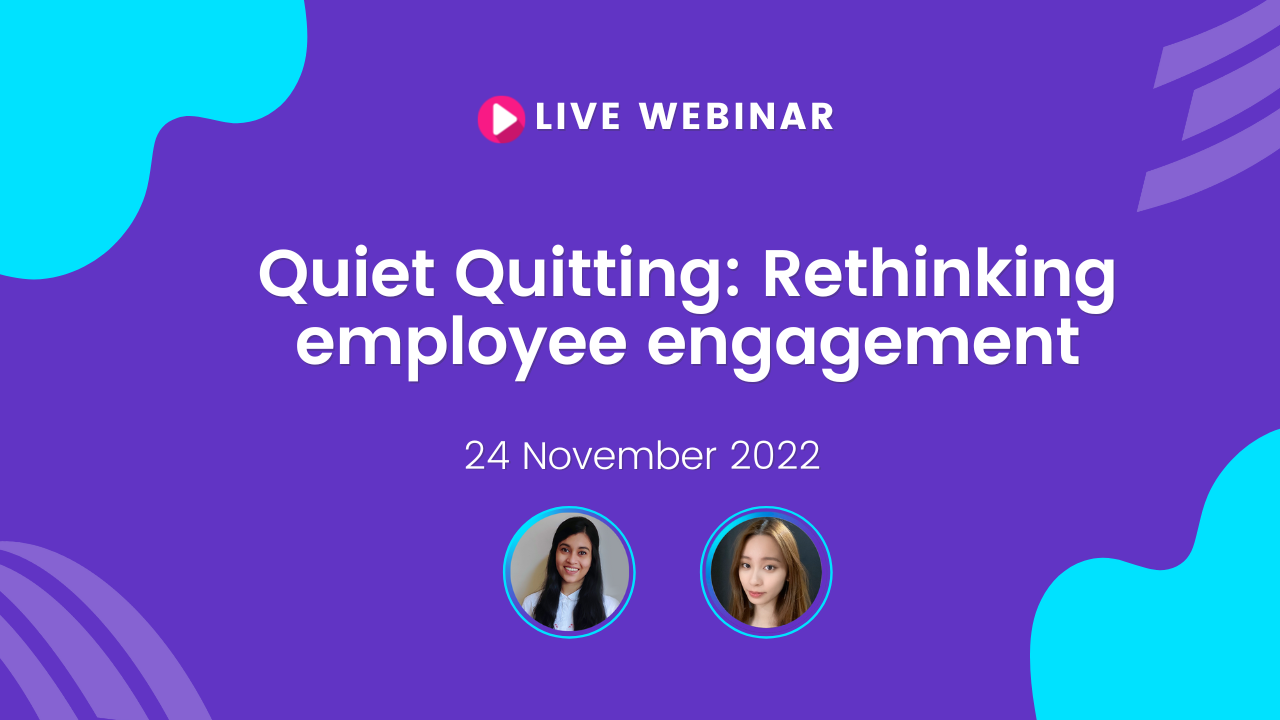 After the Great Resignation, it is the Silent Resignation, also known as Quiet Quitting, that is unfolding in this post-pandemic world of work. 80% of individuals have a negative perspective about the Silent Resignation, and it indeed reflects a reality we must face.
Employees are now, more than ever, rethinking their quality of life at work and are in a position of strength in the job market, knowing that there are many opportunities. From the employers' point of view, it is necessary to respond to this thirst for freedom and work-life balance, due to the shortage of talent and skills in the market.
Companies must therefore reinvent and engage in their relationship with employees and candidates, as they find a new balance by redefining everyone's place around the notion of commitment.
Join us for a live webinar on November 24th, 2022 at 11:30 AM CEST (15:00 IST) to: 
understand Quiet Quitting 
analyse the reasons for this movement
promote meaningful engagement strategies amidst this phenomenon
Speakers:
Nishita Paul - R&D Occupational Psychology Consultant, Central Test
Tze Kwan Lau - R&D intern, Central Test