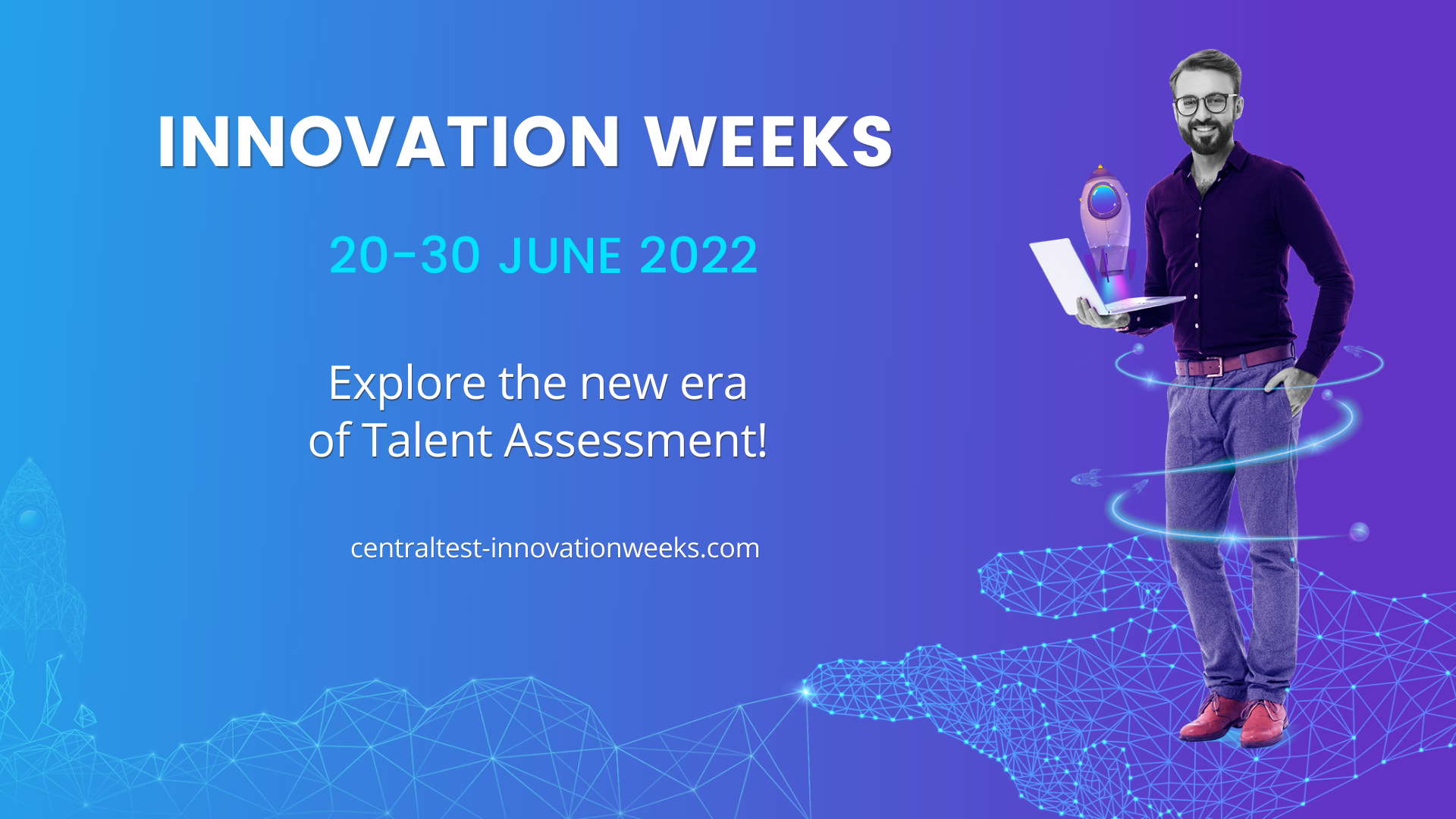 Explore innovative HR practices!
Accelerated digital transformation, emerging new hybrid work modes, new generational expectations, talent shortages, development of new skills; today's world of work is in a state of profound evolution. Facing both human and technological challenges, the ability to anticipate and react with agility in HR is crucial.
INNOVATION WEEKS is a unique virtual event for all HR professionals looking to conciliate talent acquisition, development and guidance, while embracing an innovative approach to talent assessment.
For this edition, Central Test, with the contribution of its clients and partners, invites you to explore how predictive analysis and digital technology open up new avenues for exploring talent while placing competencies at the heart of the HR strategy.
Take part in a fortnight of exchanges and the sharing of best HR practices from 20 to 30 june 2022!
Register now for the live webinars planned for the INNOVATION WEEKS:
 

11 : 30 AM CET

Enhance your HR practices with Central Test's predictive model

With the profusion of jobs in a fast-changing world, enabling HR decision-makers to enhance the process of defining or redefining the success criteria for a given role in order to make informed decisions is essential.

 
 
 

11 : 30 AM CET

Withstanding the great resignation via a skills-based development path

Central Test, in collaboration with Pravarra, is bringing to you a webinar that uncovers what it means for organisations and their people to navigate the great resignation, and why culture and care are crucial components in these times.