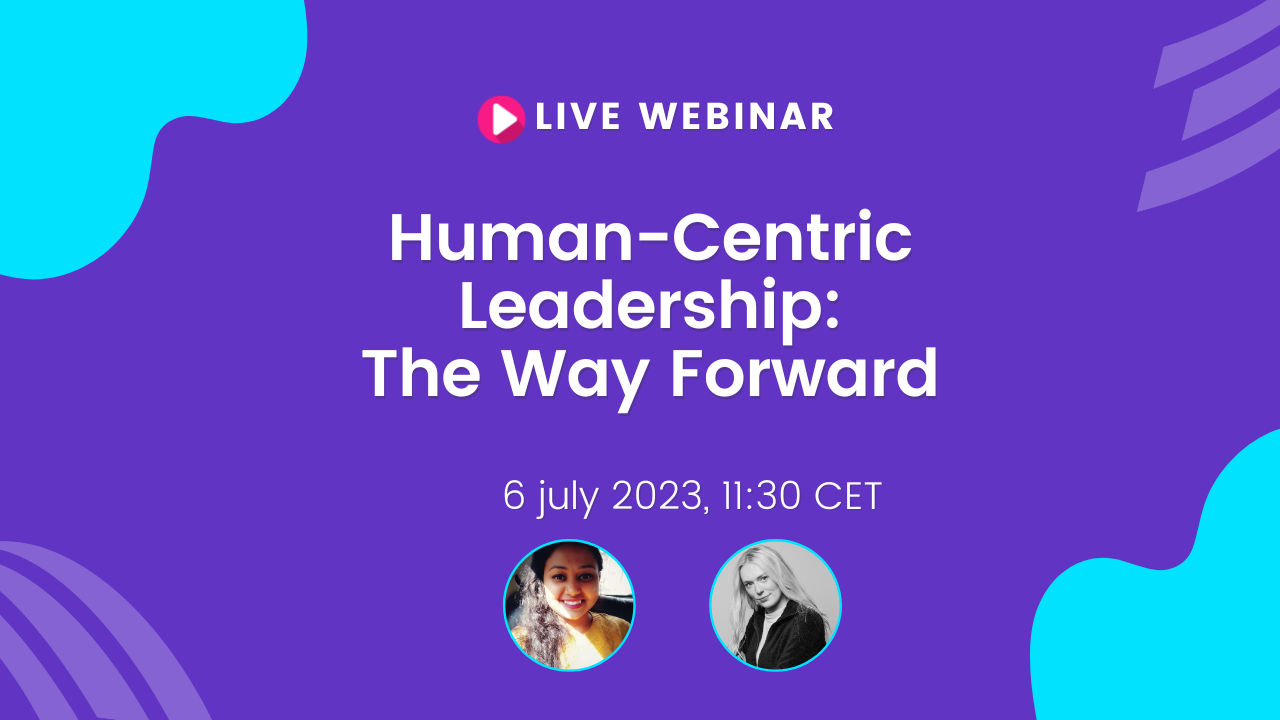 In today's fast-paced and rapidly changing business landscape, staying at the forefront of leadership trends is essential. The demand for effective and transformational leaders is higher than ever. Transformational leaders have the ability to drive innovation, foster a positive work culture, and empower their teams to reach new heights. 
Whether you are a seasoned leader looking to enhance your leadership skills or an aspiring leader eager to take your first step, it is essential to understand what is expected from the modern leader, the issues one should consider and what skills are required to face the current challenges. This webinar will help you develop the essential competencies and mindset needed to excel in your leadership journey, propelling you toward greater success and fulfilment.
Join us on Thursday, 6th July, at 11:30 CEST to discuss and know more about how 'Human-centric Leadership' can work for your organisation. Learn how to inspire and engage your team and discover strategies for leading with confidence and impact.
During this Webinar, our experts will cover these key highlights:
Uncover the traits of human-centric managers and transformational leaders
Gain insights into building high-performance teams and fostering a culture of collaboration.
Discover practical tools to overcome leadership challenges and maximise your leadership potential.
Speakers: 
Polly Hodgkin - Assessment Product Manager & Head of the UK Branch
Akancha Benayak Singh - R&D Team Lead & Consultant