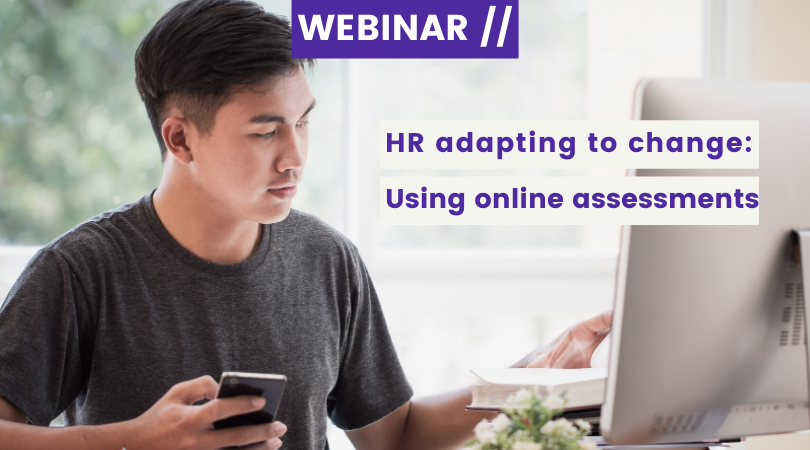 Online tools have never been needed more than they are right now. The crisis has significantly changed our way of working, and organisations have had to adapt quickly to the situation. Recruitment, meetings, training, and day-to-day processes are now happening remotely.
With these long-term changes, what role will online assessments will play in the years to come? How can companies improve their processes? For HR, making the move to using online assessments is crucial in order to adapt to the new culture of working.
During our webinar on Tuesday, January 26 at 11:00 am GMT+1, we will cover the following points:
Home is the new office
Rethinking HR practices (recruiting, onboarding, management)
Reinventing the employee experience (HR will have to redesign the employee journey and measure the virtual employee experience)
Measuring data that matters
Benefits of online assessments
Our advice and live Q&A.

Speakers:
Victoria Gosling - R&D Consultant, Central Test
Tristan Peralta - Managing Director, PsychApps Consultancy