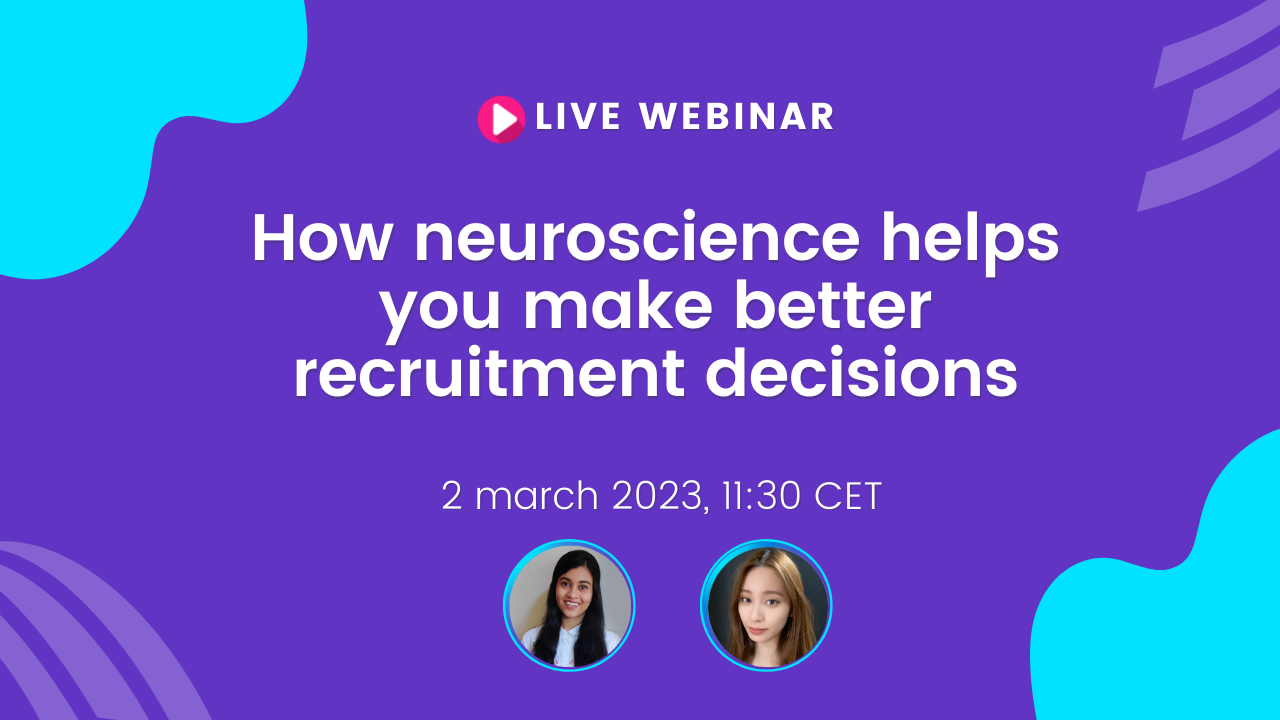 As humans, we make around 35,000 decisions a day! And most of the time, these decisions are made automatically. Even when we think we are making rational decisions, our emotions, biases, and past experiences often influence our choices. In recruitment, we are constantly looking to evolve our methods to choose the best candidate by objectively deciding on their fitment to the role.
To make better choices in recruitment or any other area of activity, it is essential to understand how the brain works and how it affects job performance. This is why we believe that neuroscience is the future of recruitment!
Join us for a live webinar on March 2nd at 11:30 a.m. CET to discuss how neuroscience can help you improve your decision-making, especially in recruitment, and its implications.
We will help you understand:
Neuroscience and its relevance in recruitment
The cognitive factors that influence our choices
The tools and methods that improve decision-making in recruitment
Speakers:
Tze Kwan Lau, R&D Consultant - Central Test
Nishita Paul, R&D Occupational Psychology Consultant - Central Test