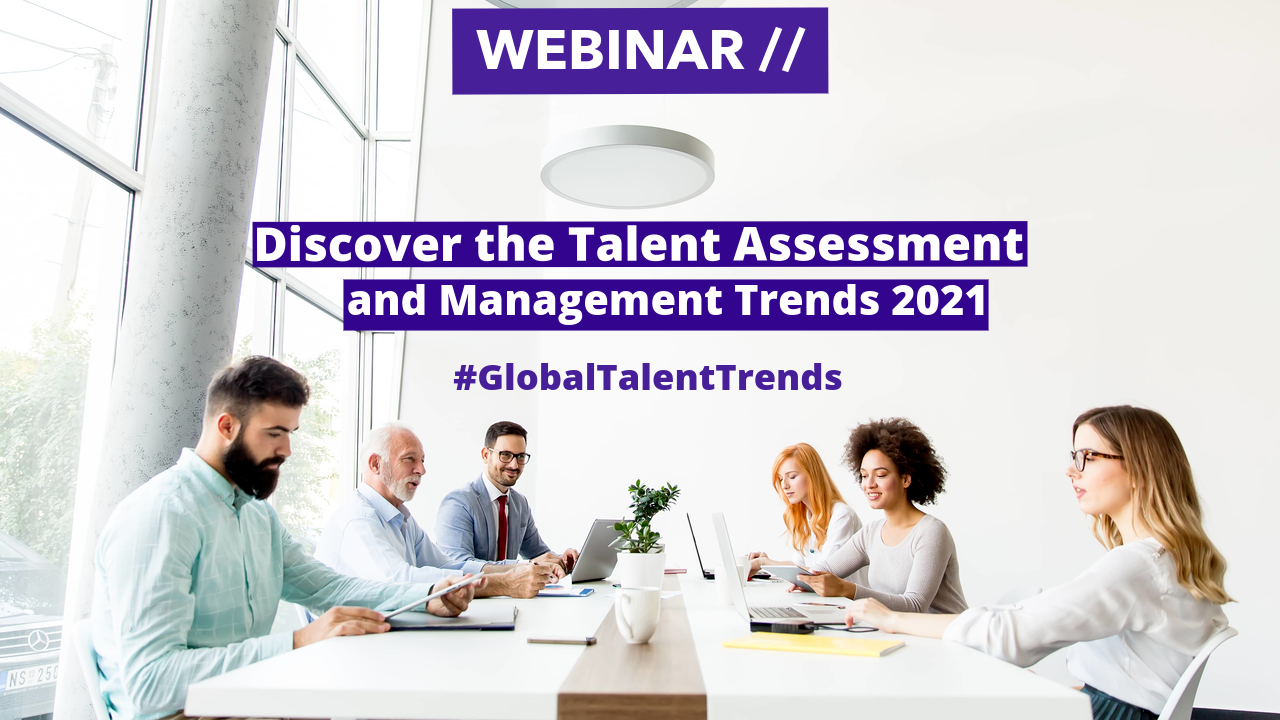 The COVID-19 crisis has been the real game changer these past few months. The consequences of this crisis, whether in Europe, the United States, Asia, or Latin America, can be measured in economic, as well as  in human terms. This crisis has jeopardised the main strength and wealth that organisations  possess – human capital.
Organisations had to implement extraordinary measures to modify the working environnement, re-evaluate their objectives and integrate new management methods, all while making sure that all employees remain safe and committed to their work.
But the crisis has also enabled the most agile organizations to reinvent themselves, to create new opportunities both in their activity and in their way of managing talent.
Central Test launched a global study on talent assessment and management trends at the end of September 2020.

Join Central Test on February 10th at 11:00 a.m. CET in a LIVE webinar, to discuss the results of this study and gain a better understanding of the concerns organisations may have regarding talent assessment and management in 2021 as well as the strategic and operational transformations they have in mind for the future.
We cover the following points:
 What are the main human resources trends for 2021?
 How are HR practices changing?
 What are the tools and methods considered in talent management?
At the end of the webinar, you'll receive the free global talent trends report.
Speakers :
Maria Pia DONATI- Consultant Psychologist & Recruiter, Central Test
Lucia MITITEL - Communications and Digital Marketing Manager, Central Test