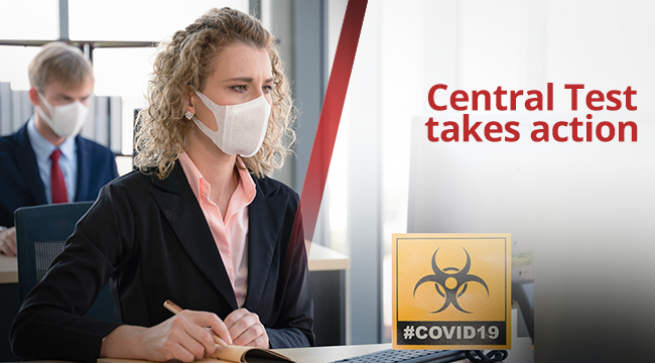 Following the latest announcements about the exceptional measures taken to limit the spread of the coronavirus, we inform you that Central Test is making every effort to ensure the safety, health and well-being of its employees, customers and partners.
We have therefore implemented an action plan to allow the continuity of our activities: postponement of our events and conferences, travel restrictions, full mobilization of digital tools and remote work.
Our teams are more than ever mobilized and are ready to listen by telephone, videoconference or email. Our platform will be available 24 hours a day and we will continue to provide the necessary customer and technical support.
During this difficult period, Central Test strives to help you maintain contact with your candidates and employees.
SMART INTERVIEW, our pre-recorded video interview solution, is available to you free of charge for 3 months for all requests made until May 31st, 2020.
To benefit from this special offer, simply fill out our online request form, our sales advisers activate the solution in less than 24 hours.
We will not fail to keep you informed of any changes throughout this situation. Please remember to take the right steps when faced with the virus.
To stay in touch, be sure to follow our updates via email and follow us on social media.
Our teams are at your disposal to discuss any changes in your activity in the coming weeks.