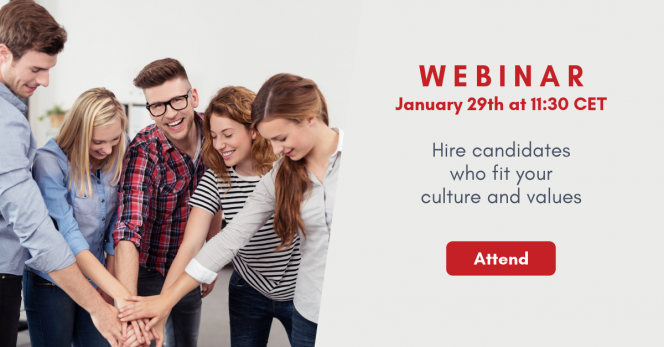 Organizational culture is essential for recruiting and retaining great employees.
In addition to job fit— candidates who are hired on the basis of culture fit - will perform better, and stay longer within your organisation.
Therefore, it's important to ensure you identify their values, culture, and motivations from the selection stage.
We invite you to join our webinar, where we will be discussing :
 What the organisational culture is and how to qualify your own
 How to identify candidates' values that best match your values
 Tips to improve your recruitment practices and candidate experience
 And... discover the brand new Corporate Values referential developed by Central Test.
Date: Tuesday, January 29th at 11:30 (CET)
Speaker: Laura Brady, Consultant psychologist at Central Test

See the replay