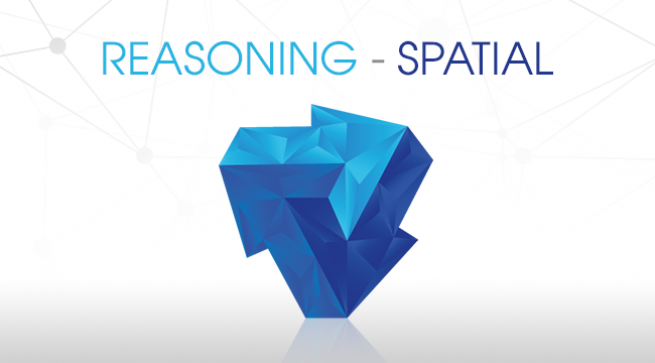 Reading a map, playing video games, making puzzles, redecorating a living room, or locating yourself on the street - all these activities call for our spatial abilities.
Spatial reasoning involves the ability to create, understand and differentiate spatial patterns, along with drawing conclusions and solving problems based on these visualizations.
These abilities are essential for professional success in the STEM fields (science, technology, engineering, mathematics), but they can also be useful in other professions, such as design or marketing, as spatial intelligence goes beyond cognitive skills and provides a more comprehensive view of ideas and concepts.
Central Test has developed a new assessment - REASONING - SPATIAL - which measures an individual's spatial reasoning skills, and more precisely a very important component of these skills: mental rotation.
This ability requires proficiency in mental visualization skills since it involves mentally representing a complex object and repositioning it in space.
Recent studies have shown that spatial skills play an important role in the development of creative thinking and innovation. Furthermore, spatial abilities can be developed throughout life by engaging in related activities. Thus, the engineering and physical sciences universities could offer better opportunities to their students by cultivating their spatial skills.
From Rubik's cube to 3D modelling, from video games to augmented reality, constant innovation is changing our technological world.
As these innovations become more central to our lives, spatial intelligence will become an increasingly important attribute when pushing the boundaries of technological capability.
Know more about REASONING - SPATIAL assessment.