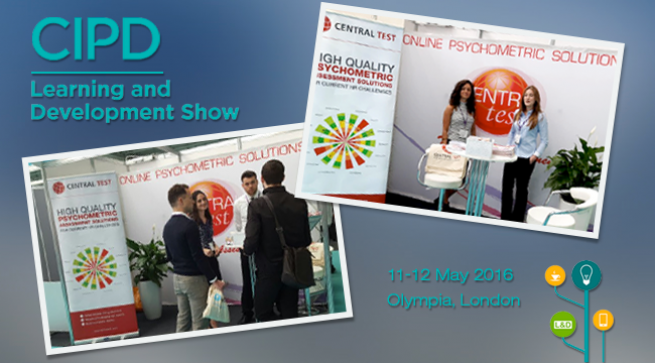 Central Test had the opportunity to showcase its latest assessments at the CIPD Learning and Development Show in London for the third consecutive year. On this occasion, Central Test was able to observe the latest developments in the market and to better define its place among psychometric test publishers in the United Kingdom.
The CIPD Learning and Development Show is the UK's leading L&D event. The two-day event offered insights into the current trends in the L&D industry, talent management, leadership and coaching.
Central Test took advantage of this opportunity to present its new work ethics assessment - ETIX - and its multi-criteria evaluation tool – Talent Map, which generated significant interest among the visitors and exhibitors.
Patrick Leguide, Central Test's CEO, comments: We have seen strong interest from HR professionals for our psychometric assessment solutions that stand out from traditional tools used in the UK, as a result of their diversity and more advanced targeting. Obtaining BPS registration for our personality test - Professional Profile 2, as well as launching a new work ethics assessment, marked a major breakthrough for Central Test in the UK.
Central Test's recurring presence at this event provides an opportunity for the creation and consolidation of key contacts which helps secure Central Test's success in the UK.