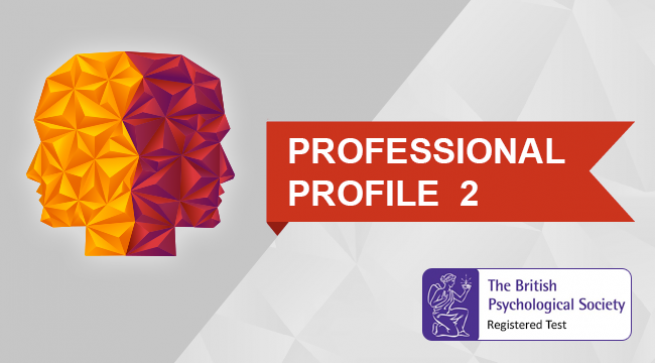 Professional Profile 2 is currently one of the most reliable personality assessment tools available on the international market.
Revised in 2015 according to the most advanced psychometric techniques, Professional Profile 2 was then registered with the British Psychological Society (BPS) in April 2016.
The BPS certification ensures that the psychometric requirements of a test are met and that it achieves the highest standards of its field. It is an independent review conducted by experts of psychometric assessments, namely "chartered psychologist" of the British Psychological Society (BPS).
The BPS reviews the technical information provided by the publisher (questionnaire, reports, and manuals). A Certificate of Test Registration is awarded after an intensive review several months later if the test has met the benchmark criteria (norms, validity, reliability, quality of documentation).
Registration is valid for five years. Every five years, or if a test has been revised, it is subject to a re-registration (PP2's certification is valid until April 2021). A test which is currently certified is a "Registered test". It should not be confused with a test under the category "Test Reviews", which only signifies that a test has been appraised by the BPS. PP2 is reviewed as well as registered. All reviewed and registered tests are available on the BPS website.
The BPS is one of the very few organisations in the world which offers certifications for psychometric tests. The evaluation criteria are based on the international EFPA (European Federation of Psychologists Association) Review Model for the Description and Evaluation of Psychological Tests; even though the BPS applies to the UK, and only certifies English language versions of a test.
There are no equivalent certification organisations in most countries.
For example, in France, publishers only need to demonstrate that they meet the criteria provided by international psychometric associations (including International Test Commission (ITC)) in a test manual, and therefore the tests are not verified by independent experts.
Central Test is the only French publisher to have been granted this certification to date.
View the BPS "Test Review Summary".