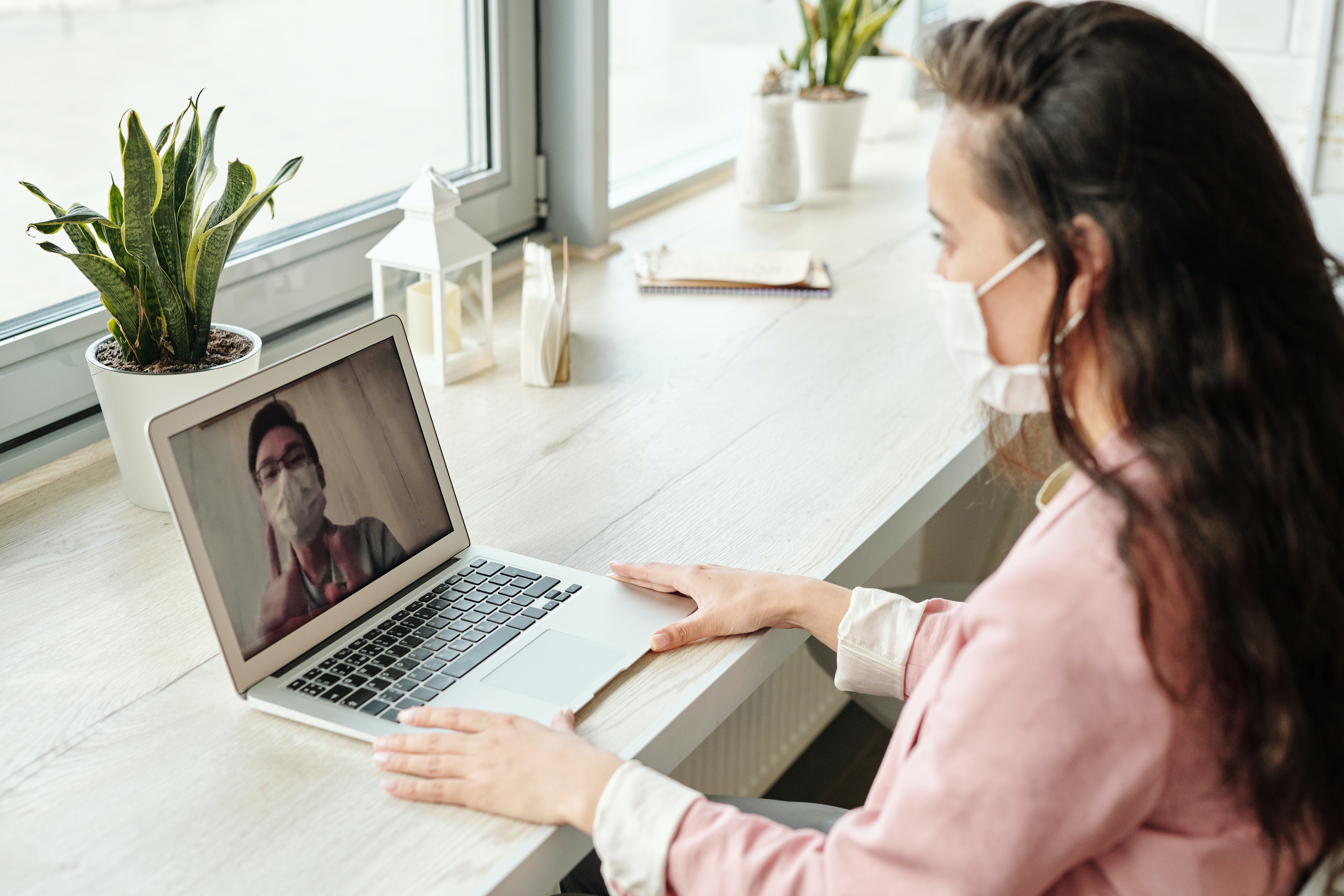 Faced with the effects of the current pandemic, most companies have had to change the way they work, including by adopting teleworking. To take up this unprecedented challenge, managers must find new ways to communicate with their teams, keeping staff motivated while also reassuring them about the possible impacts on the company. Including such factors as striking the right balance between work and private life or between trust and independence, not forgetting engagement and team cohesion, how should management be adapted in response to this crisis?
Discover our 3 tips for use with your teams.

1. Adapting your contact and communication
Firstly, it's important to organise group meetings, planned for specific hourly time slots to allow everyone to exchange views and information regularly. This boosts transparency and reassures employees. It means everyone has the same level of information about things like priorities, deadlines and objectives to be met…
We recommend that you set a few rules to maximise the effectiveness of these meetings. For example, organise a daily update with the team lasting a maximum of 20 minutes, 3 times a week, or use software like Trello or Planner to set priorities.
But that's not all. The manager must also display a great deal of empathy with his team. Each employee must be allowed to speak, must be listened to carefully and reassured, and must be able to organise their workload according to their situation (a sick relative, children to be looked after, etc.).
We also recommend diversifying different communication channels. This means not only using e-mail but also favouring contact by telephone or by Skype, for example. The disadvantage of written communication is that it isn't as rich as verbal communication (which includes factors such as the tone of voice, gestures and visible expressions, etc.)
2. Striking the right balance between trust and independence
The bond of trust between the manager and his staff must work both ways. It's, therefore, necessary to organise individual interviews to identify any "at-risk" situations, to adjust the workload, to answer the questions put forward by some team members or to clarify any points which were not fully covered at the team meetings.
We then recommend the introduction of activity reports using written, audio and video-based reporting methods. Including e-mail-based reporting, storing files in the cloud or using the drive, and the creation of questionnaires, numerous means are today available to guarantee transparency in everyone's day-to-day tasks. On this point, it's more useful for the manager to explain the objectives to be reached and why, rather than checking that the staff members have worked the correct hours. This enables the manager to check that the staff remain fully committed.
Pre-recorded video interview solutions also exist, making it possible to record interviews in a text, audio or video-based form. This is the perfect solution for creating reports or meeting minutes for example, which can be shared and commented on.
Finally, managers must reassure their staff that they are in no way blameworthy when unexpected situations arise, such as when a child's head appears during a video meeting, for example. The employee should feel fully confident that they are in a safe and trusted environment, and should not have any shortcomings about having to juggle work life and private life. This is very much the context prevailing in the current situation.
 3.  Enhancing and fostering team cohesion
During the lockdown, social isolation can be a real challenge for many people. The manager has an important role to play here: he or she needs to come up with new forms of conviviality for the team. These may include launching a fun challenge to be attempted during the week, sending photos of one another in teleworking situations or organising a "video aperitif"... The goal here is to maintain a strong bond between co-workers and to improve the overall employee experience.
These uncertain times also provide great opportunities for the teams and managers to show their best side. It gives everyone a great chance to get to know one another better and to forge stronger links. Companies will finally come to recognise the many benefits of teleworking and realise that ultimately, many tasks can be managed remotely. Striking a better balance between work life and private life? One thing is certain: giving employees more trust and freedom can bring about sharp increases in a company's efficiency and performance.